A peaceful place, for powerful work.
Story Circles for Healing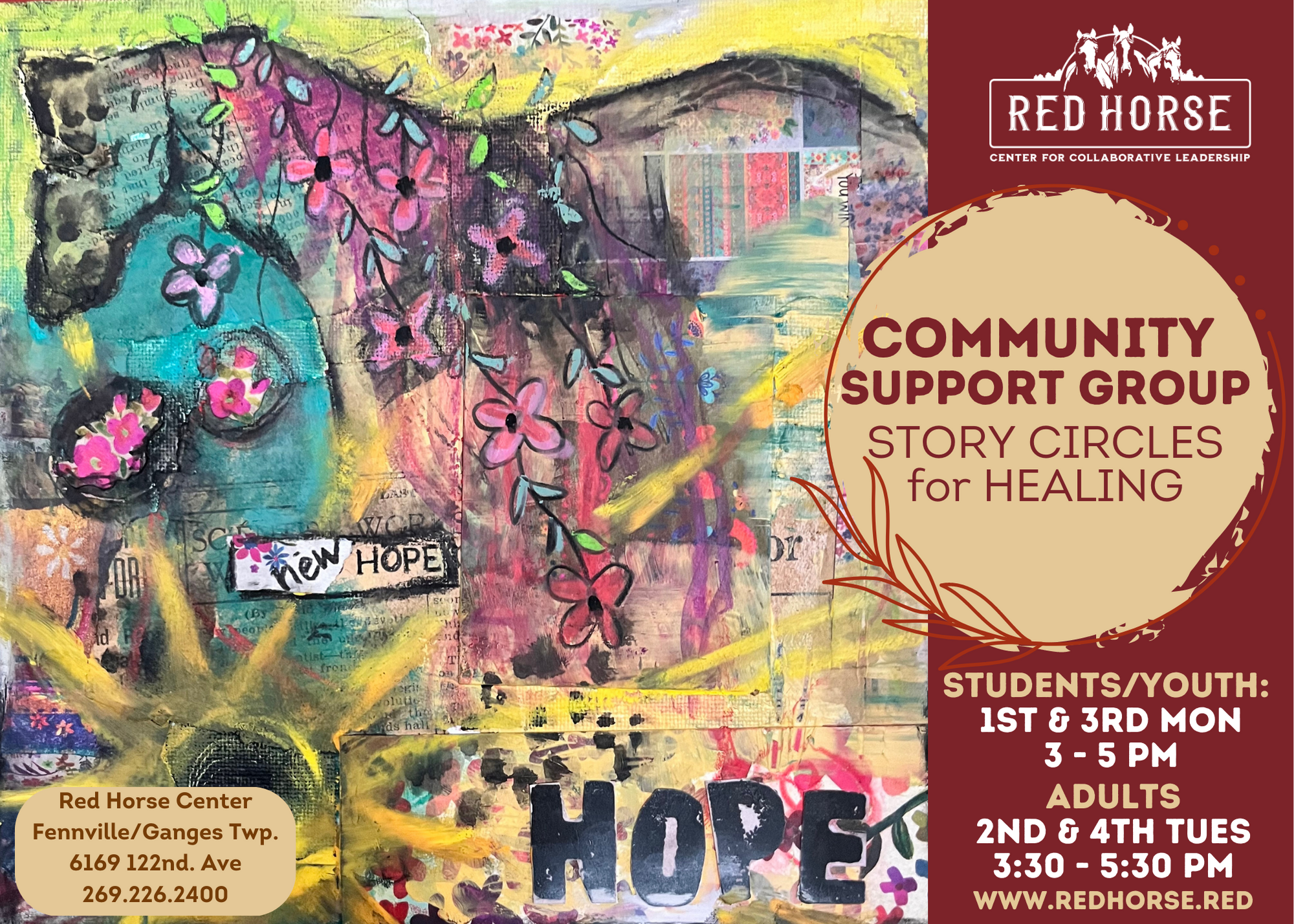 Our hearts go out to the family and friends who have suffered an incredibly difficult loss. In the wake of these recent tragic events and losses in our communities, Red Horse is offering ongoing community-funded support groups and individual counseling for those affected.
Red Horse is a peaceful place for powerful work, located in Ganges Township near Fennville and Pullman. We incorporate art, horses, dogs, and nature in everything we do.
Group sessions are offered free of charge with the support of community organizations, and individual donations. Red Horse is a recognized 501c3 charitable organization and is accepting donations for this campaign.
Individual counseling will be offered free of charge or billed to insurance when available. Donations will cover any co-pays or uninsured amounts. Remote options are available for individual counseling.
Student groups begin January 23rd, and will continue on the 1st and 3rd Mondays at 3 pm. 
The group for adults will begin on January 31st and then continue on the 2nd and 4th Tuesday of every month from 3:30 – 5:30 pm.
Individual grief counseling is available upon request for adults and kids.  Anyone who would like to schedule can email Ulla@redhorse.red.
We'll work to keep this page and our Facebook page current with the latest information.
Email Ulla@redhorse.red or call 269.226.2400 for more information
We are reaching out to area businesses and organizations for financial assistance to provide this support. In collaboration with Fennville Public Schools, the fundraising campaign located at the link above will help fund ongoing support, through a team of licensed and trained trauma-informed counselors for the people affected by this tragedy. We are happy to discuss any other possibilities.
Download Materials for Sharing
Inspired by the wisdom and healing power of horses, Red Horse facilitates a process of individual and collective transformation. Through an inclusive and empowering mindset, Red Horse contributes to a new paradigm for the next generation with equity, freedom, and peace.
Our values are beliefs to guide us and the source of inspiration to inspire us in our work of nurturing ongoing transformation toward our best selves.
INCLUSIVENESS      SAFETY      CHOICE
COLLABORATION      TRUST      EMPOWERING MINDSET
We believe in being open, inviting, and inclusive to all as a way of life. We accept that the human experience comes with bias and inequities, and we are always striving to do better by working on ourselves. We are committed to contributing equitable, and affordable access to personal & professional development, mental health & community wellness programs.
You're invited to watch our introductory video which shares a bit of our history and mission. You can watch it here or click through to our Youtube channel, where we will update with more interesting videos from time to time.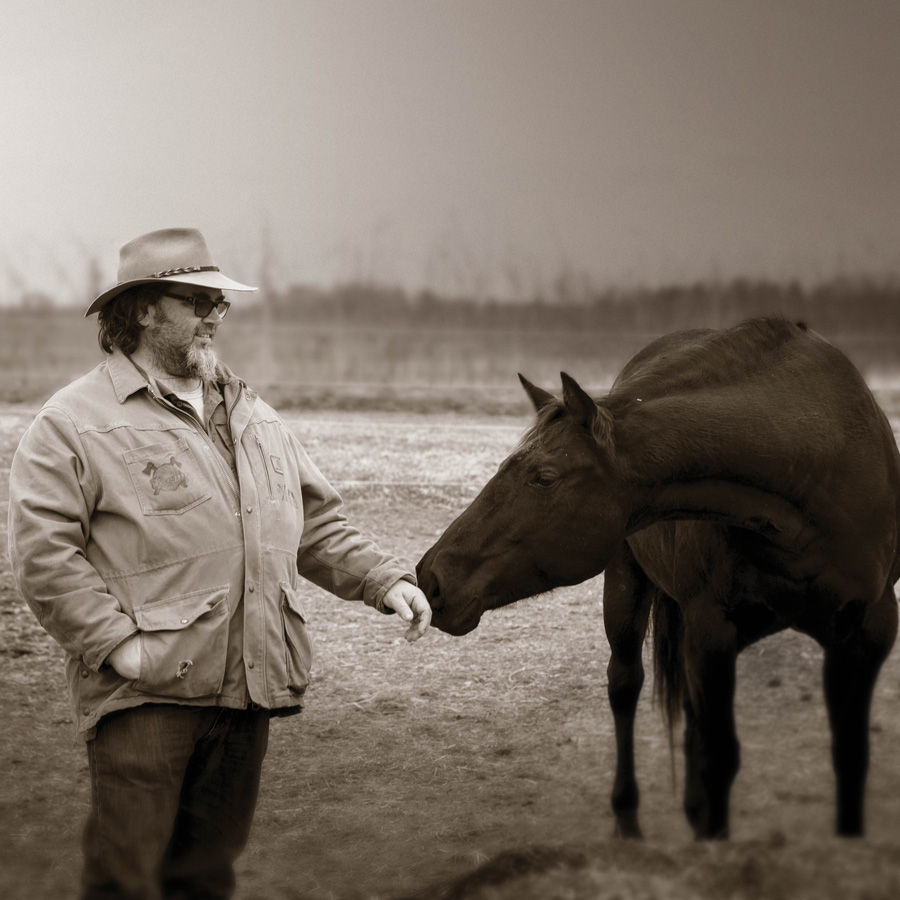 is our herd manager, and an author and independent consultant on company culture, the ideals of the craft marketplace and the connected lifestyle. He has more than two decades of experience as an executive in the beverage industry including service at New Holland Brewing Companies and Bell's Brewing Companies. Bueltmann is past president of the Michigan Brewers Guild and recipient of their prestigious Tom Burns Award, recognizing the pioneering spirit of the "Great Beer State." In 2019 he authored a collaborative book, "A Rising Tide – Stories from the Michigan Brewers Guild." Fred's first book, The Beervangelist's Guide to the Galaxy, was recognized as an Indie Book Award finalist. Fred shared his perspective in a TedX talk, "The Community of Collaboration" and regularly shares interviews and conversations on cultural shifts through his This Craft Nation project and podcast, and Michigan's Great Beer State Podcast, which he produces. Fred is a musician, as well as an instructor in Schoolcraft College's Brewing and Distilling program. Fred has been facilitating since 2002 and specializes in equine-assisted Organizational Development.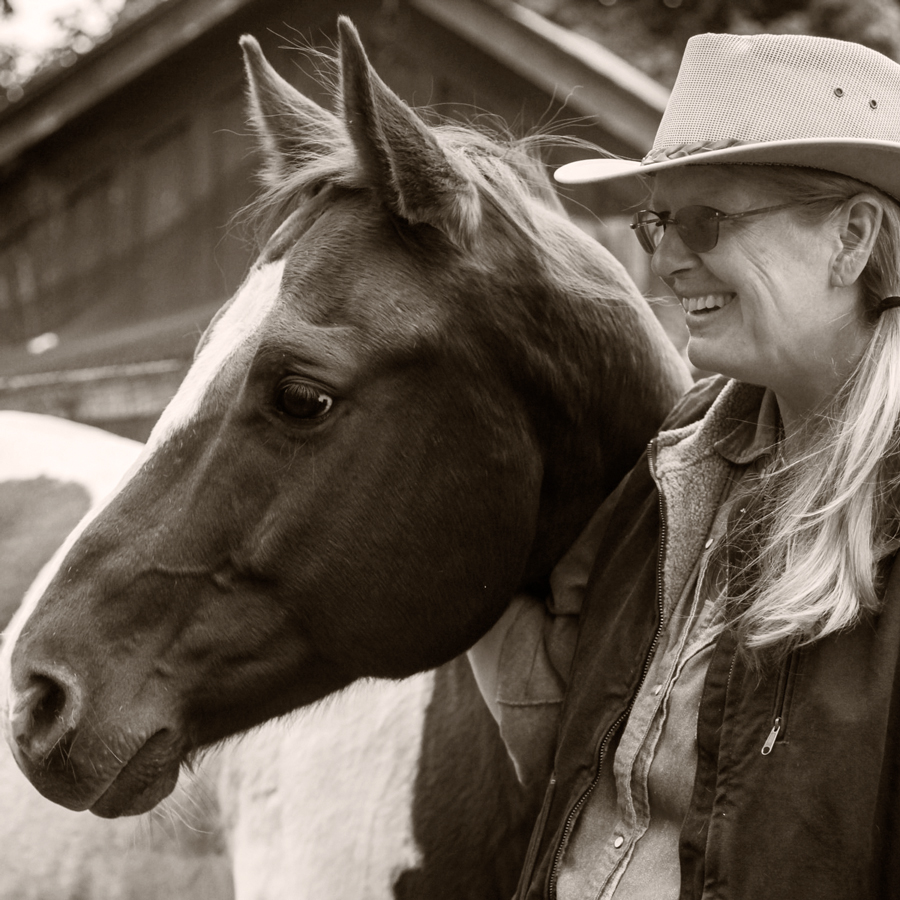 Ulla Frederiksen MA., LLP
Ulla is a psychologist, group facilitator, teacher and artist. Her private practice, The Sundance Center, specializes in client centered, solution- oriented & trauma-informed therapy for Highly Sensitive People. She strives to create a safe, fun and non-judgmental space for insight and healing to take place. Ulla has facilitated with horses since 2002 and has trained facilitators internationally since 2010.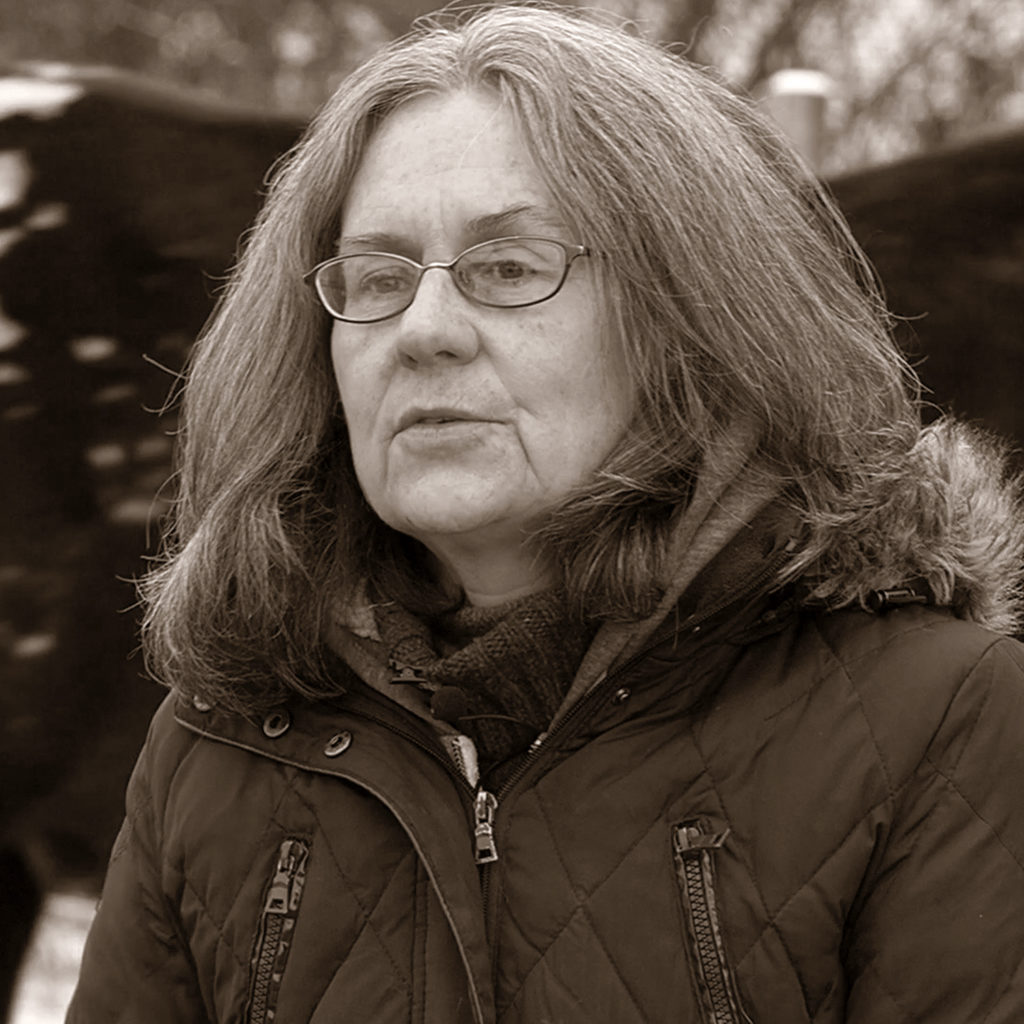 Jenny has worked in Central America since 1984 in the areas of human rights, trauma and recovery and international policy with Witness for Peace, the Guatemalan Church in Exile, Nicaraguan Ministry of Social Welfare, AFSC and the Quixote Center. She is the author of Red Thread; A Spiritual Journal of Accompaniment, Trauma and Healing which chronicles her experiences in the war zones of Nicaragua during the U.S. sponsored contra war. She has worked with the herd at Sundance Center and Red Horse Ranch as equine specialist and has been facilitating with horses since 2017.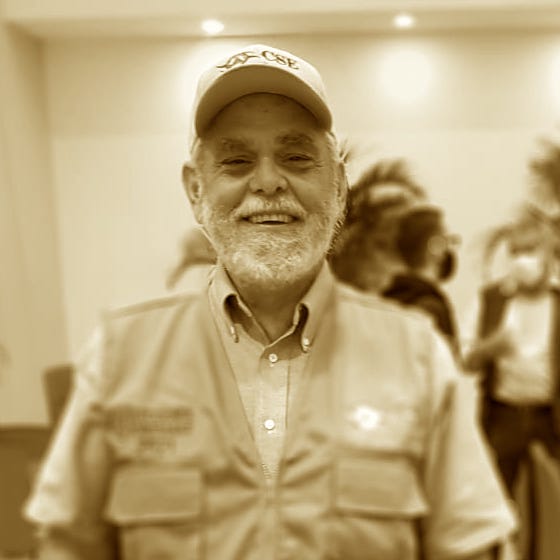 Tom Loudon – worked in Central America for over thirty in the areas of human rights, sustainable development and international policy. He worked with Witness for Peace, the Bloque Inter-Comunitario, American Friends Service Committee (AFSC-Quakers) the Quixote Center, the Alliance For Responsible Trade and served on the Commission of Truth in Honduras following the 2009 coup. Tom has recently retired from the Migrant Workers program for the state of Michigan. He serves of the Board of Directors of the Nicaragua – United States Friendship Office.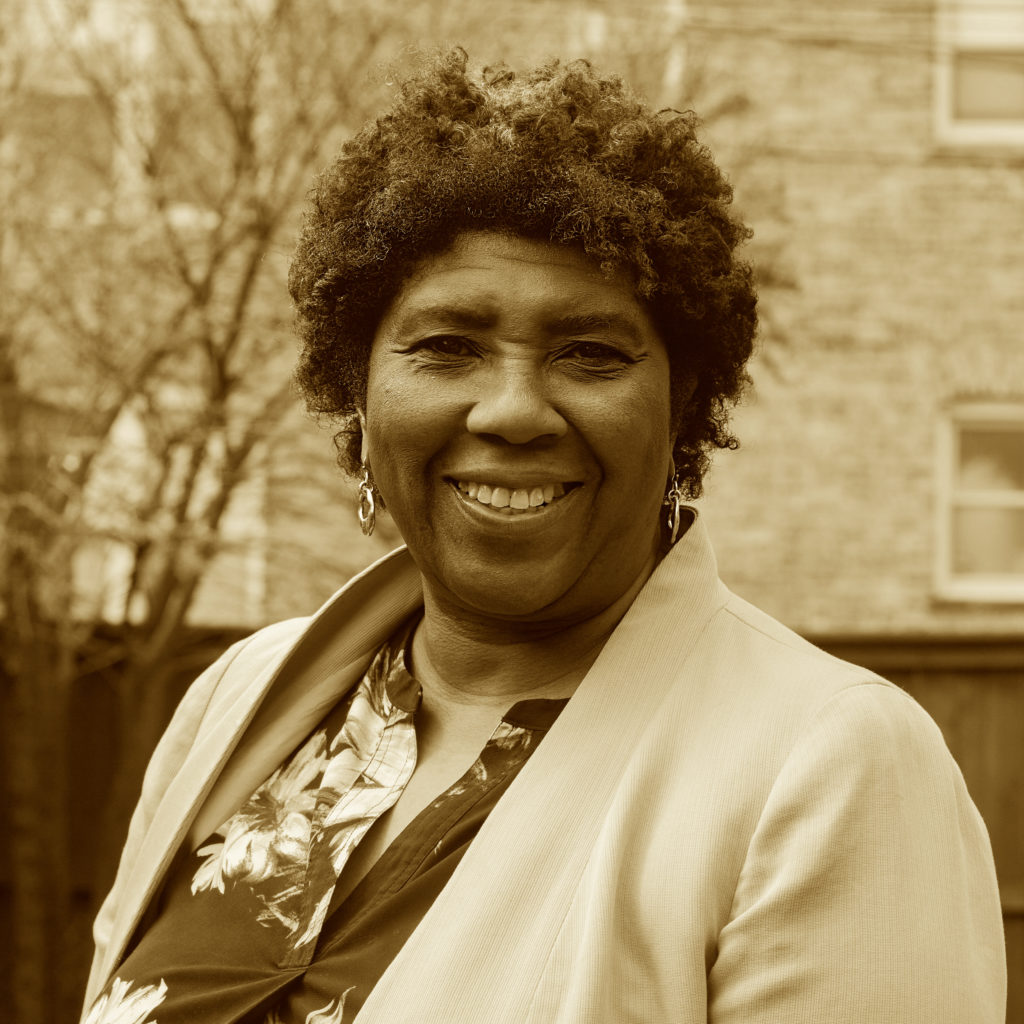 Abena O. Apea is a transformative leader with over 30 years of experience serving nonprofit and higher education organizations. She is a skilled fundraiser with talent in strategy and program design. In 2020, Abena founded FORO Global Partners, LLC, and helps forward-thinking organizations build resources, launch initiatives, and develop staff skills and talents. In 2021, Abena earned a certificate in Leading Diversity, Equity, and Inclusion from Northwestern University; she is a member of the 2014 Management and Leadership in Education Cohort at Harvard University's Graduate School of Education. Abena holds a Bachelor of Arts degree in political science from the University of Wisconsin, Madison, and a master's degree in public administration from Illinois Institute of Technology in Chicago. Abena is a board member at Chicago Fair Trade and the Red Horse Center for Collaborative Leadership.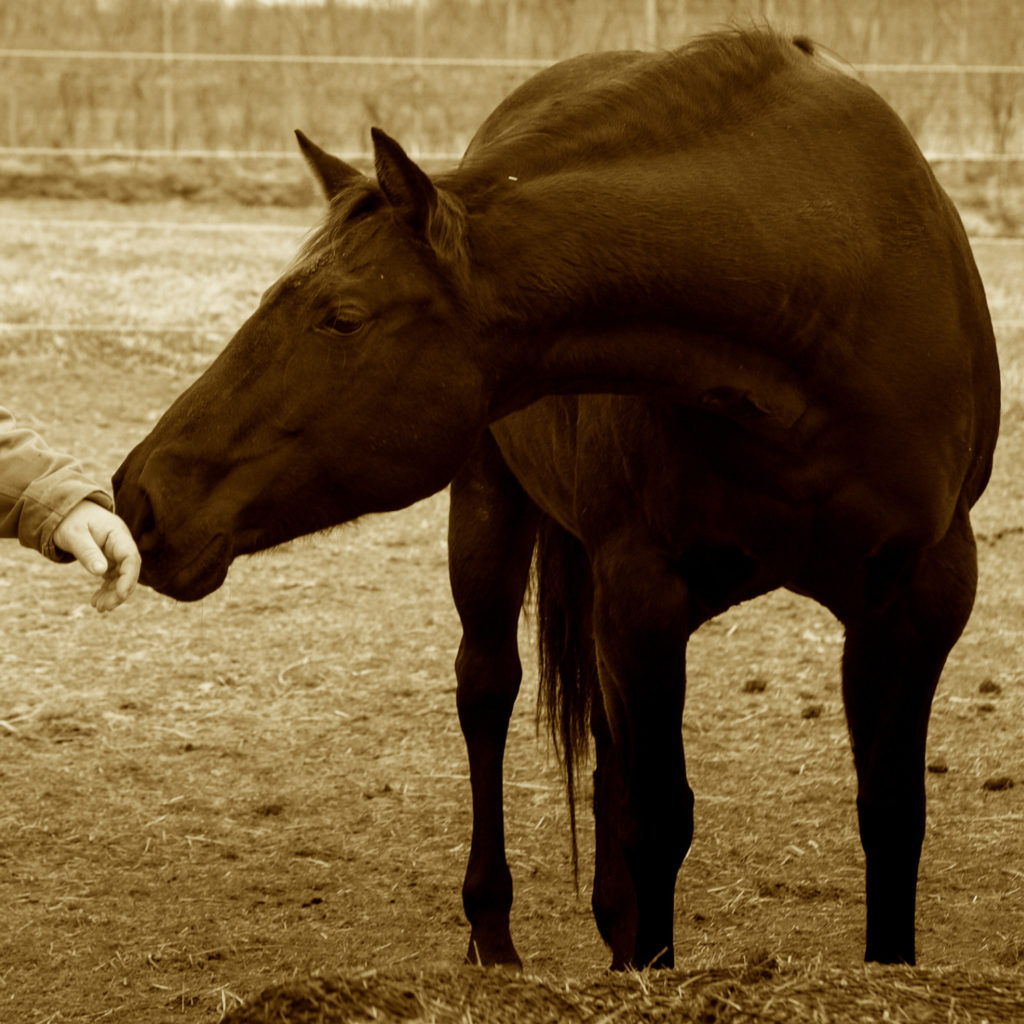 Juniper joined us more than ten years ago. We have learned so much about herd leadership from Juniper, watching her develop her relationships over time. The merging of leadership between then herd-leader Blackjack and Juniper was amazing to watch. She has big, powerful energy and communicates with clarity and precision – she works to draw the same from us. As she assumed leadership role from BJ over time, we watched her continue to respect his emeritus status, providing care and privilege to him as he aged, all the way until his final days. We are watching a similar transition now, as she seems to be teaching and passing the active role of herd management to Prince, yet maintaining an elder status for the big picture, and beginning her retirement. Juniper has a remarkable impact on many people here at the farm. Her presence is strong and her "big medicine" provides opportunities for resonance and discovery.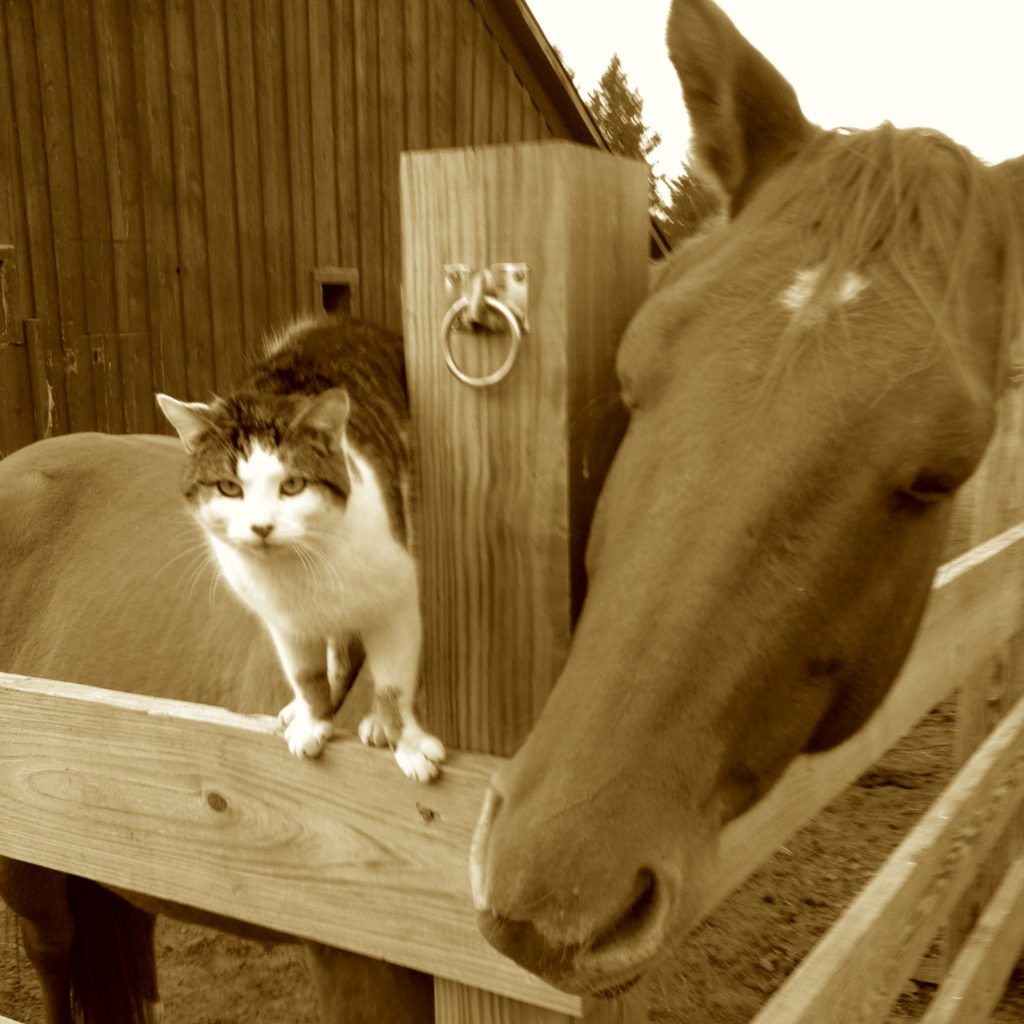 We met Sydney, known as "Fly" at the time, when she was only three years old. She joined Blackjack, and working with a young, less-experienced horse was a new adventure for us. We learned a lot from participating in her education, led by our friend and collaborator, Kerry. Sydney is steady and sure. A quarter horse, with "red dunn" as her color, she was solid with a red stripe down her back and one white sock. Over time, she's gained white polka-dots that you don't see until you're up close. Another unique twist for Sydney is that her nose smells like grapefruit! Sydney's specialty with clients is timing. At eighteen years old, she knows when to move forward or when to hold back, and she'll direct traffic to make it happen with steadfast certainty.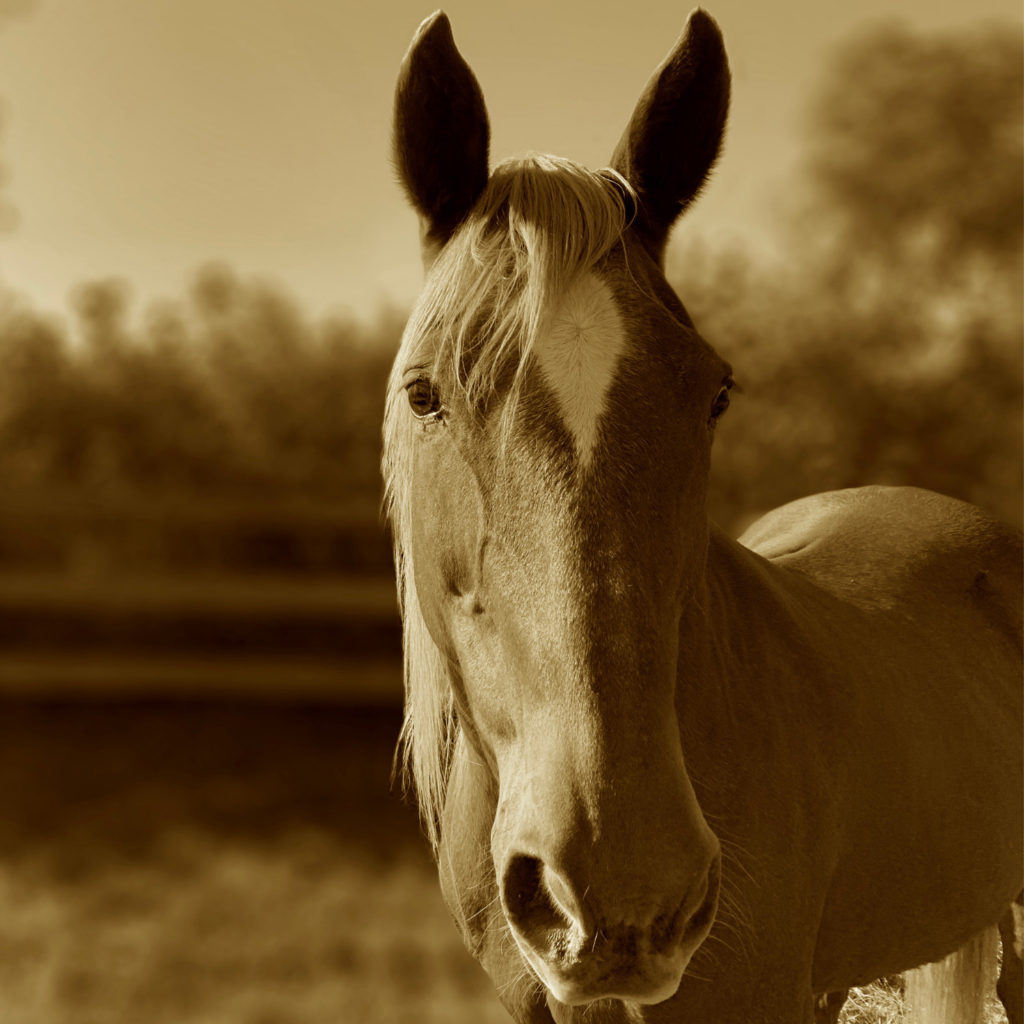 Maya is a tall, long-legged mixed-breed horse, who came to us several years ago. Working with her is an inspiration and an education. She likes to move – and with her stride and energy it is impressive movement at that! Maya learned to let go of nervous energy when facing challenges. She has been a true example for what's possible when we choose to find the third way through obstacles and anxiety and choose acceptance and trust.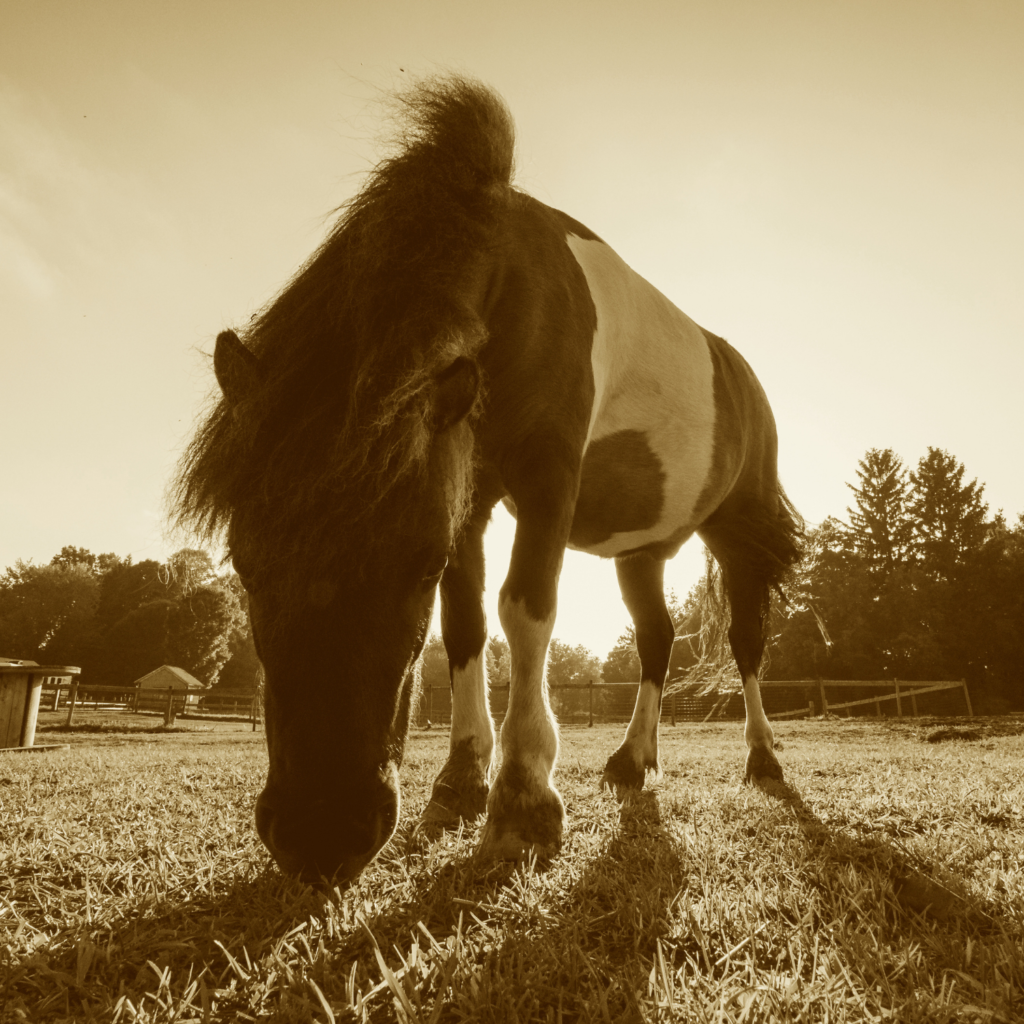 Augustus, aka Gus is a charmer. He runs with his sister Clara, however he's very much the ambassador of the two. He cracks people up with his good looks, mischievous personality and stylish "do." He is also a master butt-scratcher on the outdoor, arena benches.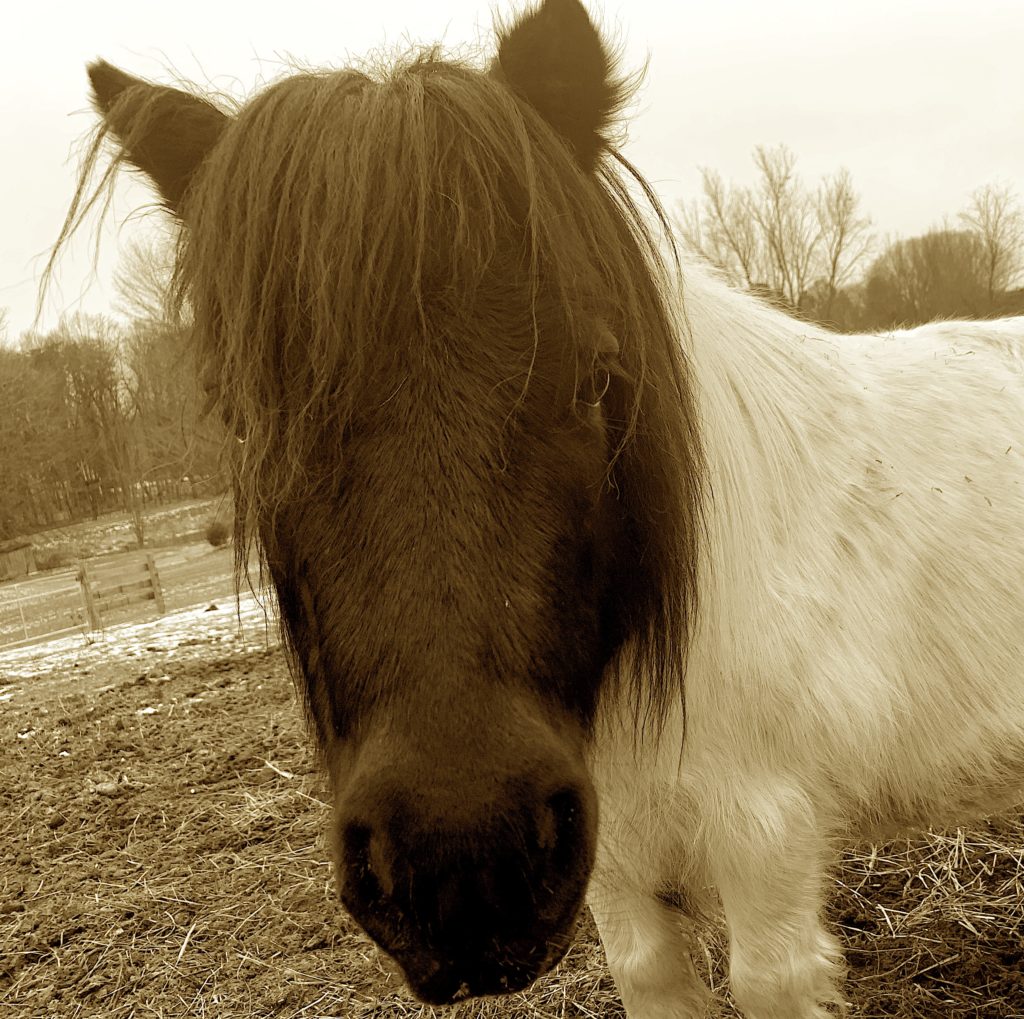 Clara is Gus's sister, and often shows the quiet strength and resilience of a middle sibling. She likes to keep to herself and choose when she steps forward to engage. She'll entertain butt scratches and belly rubs, although she may be a little reserved about what she tells you.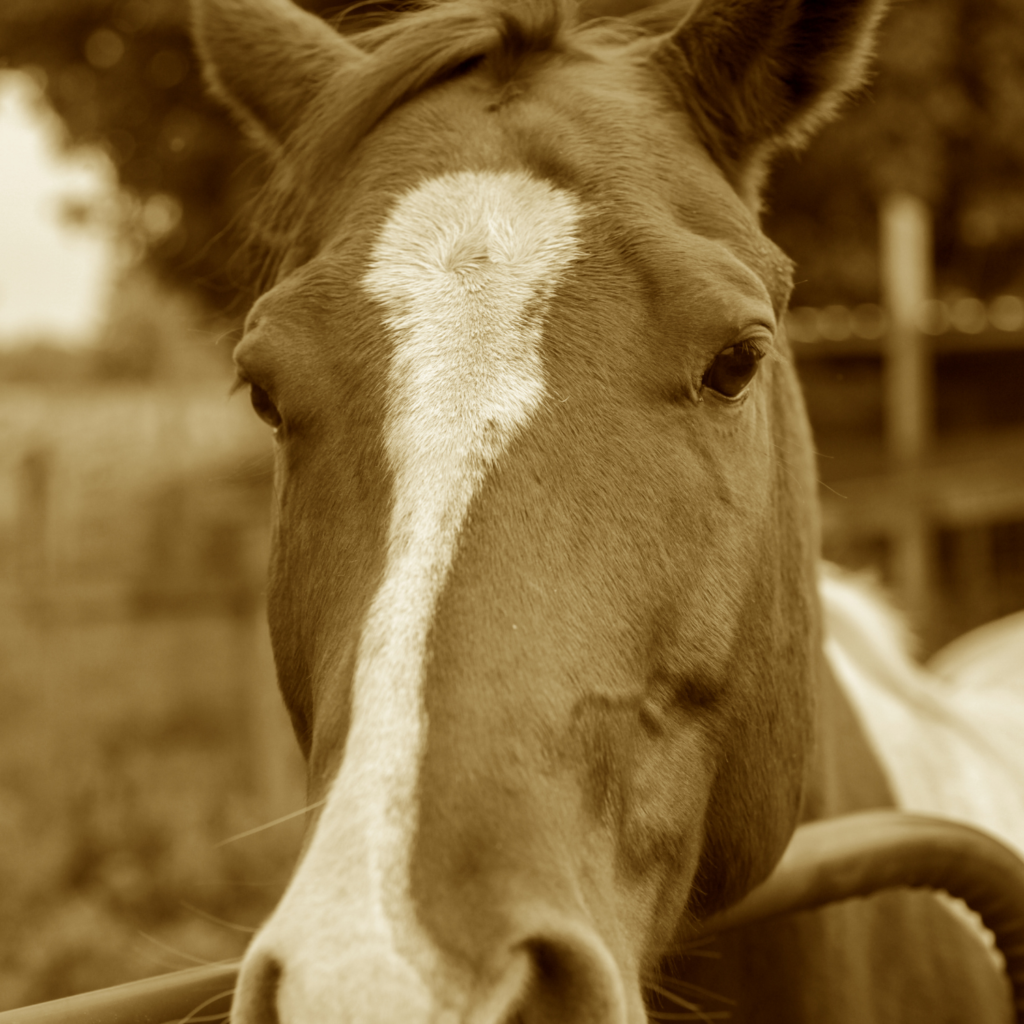 Jericho is a handsome brown and white paint who catches people's eyes with his colorful coat. He came to us when he needed to be retired from a performance barn as he has a long-term injury to his stifle (knee.) He's a sweetheart with a soft and warm personality. He's learned to take his time and he gets along just fine. Prince and the herd keep him exercising and healthy.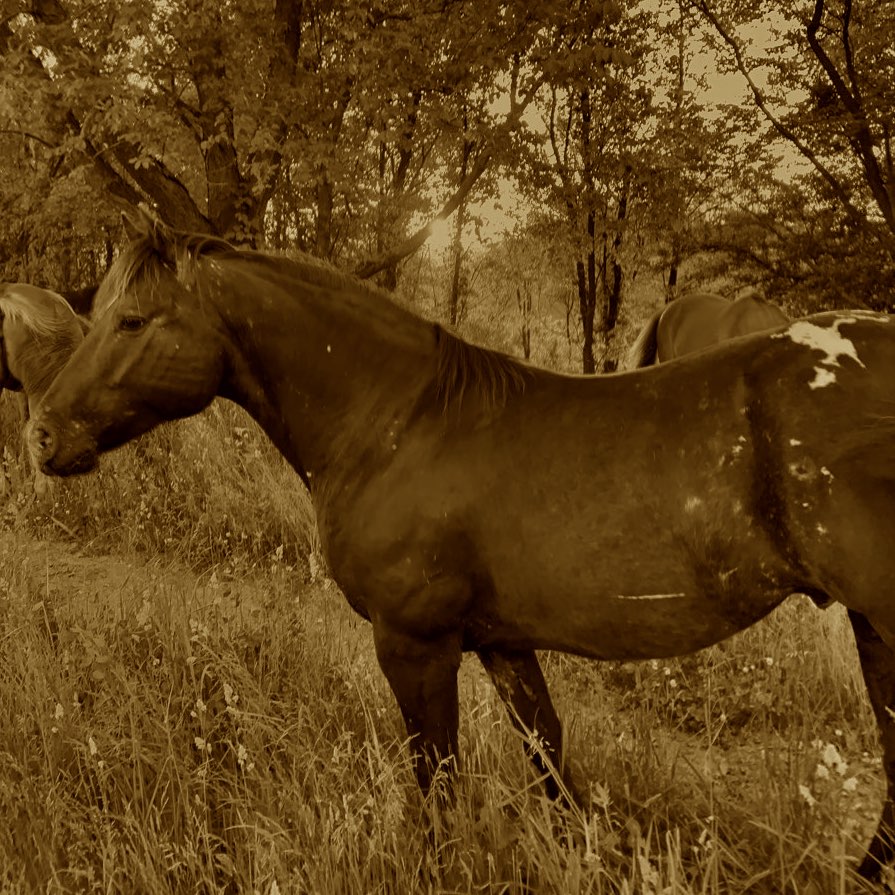 Prince's story is an epic one. We were involved with his dramatic rescue in 2016, saving the young stallion from a dire situation. He lived in a few supportive foster situations, including a stay at Red Horse, and Peace Ranch, before being adopted by our collaborators and board members, Jenny and Tom, who had first discovered him. Prince has grown through his trauma in remarkable fashion. He's the head greeter, herd leader and continues to connect with people and horses with his bright, curious and upbeat personality. Prince's story is one of healing and trust.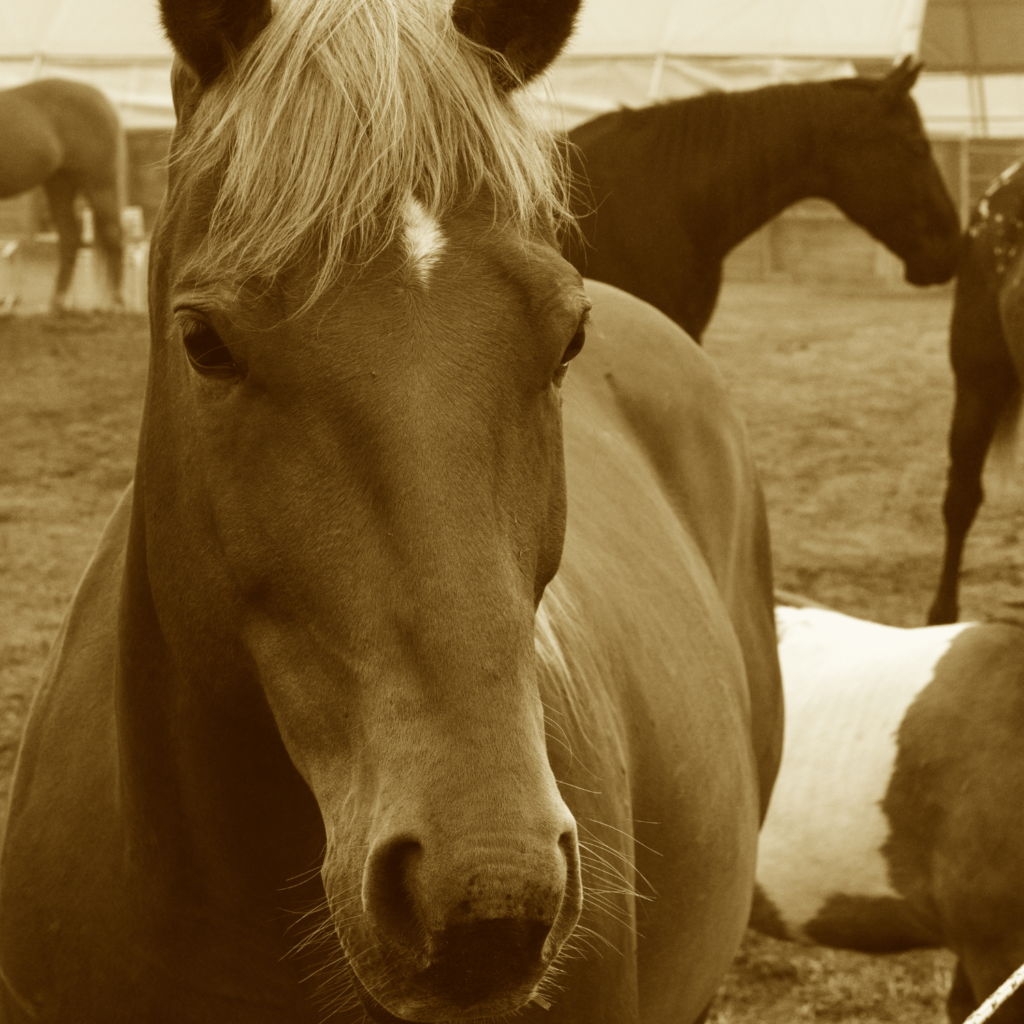 Roja came to us just as the polar vortex rolled in. She was living without a herd and in need of a new home. Working with Roja has been an enlightening journey. She's helped us accentuate the value of remembering to approach and engage, before leading. She's whip-smart, and eager to be one of the first to greet newcomers. Watching and feeling her choose to trust and say yes has been a privilege.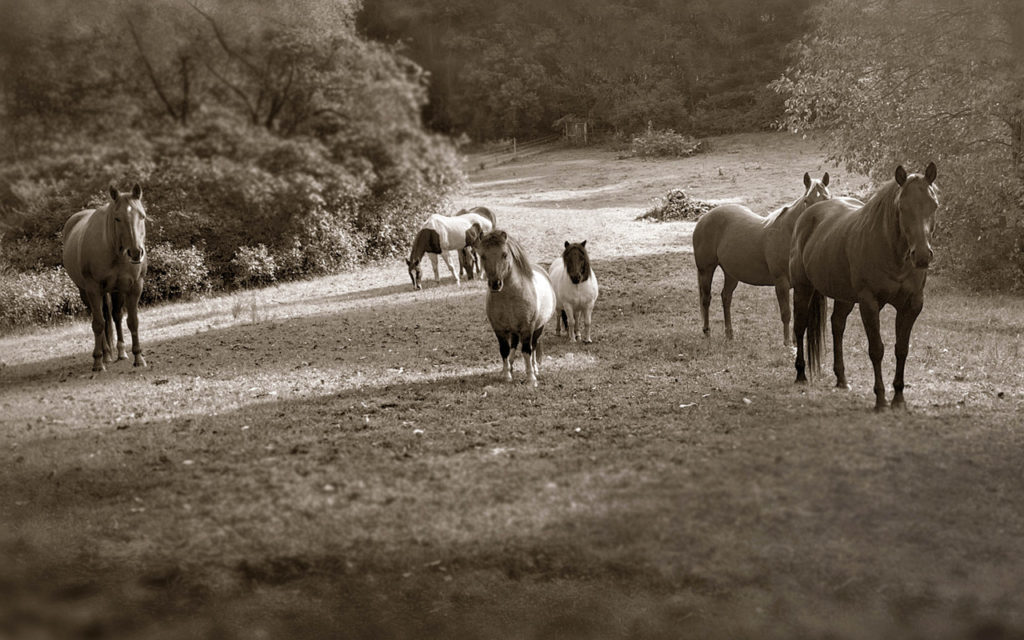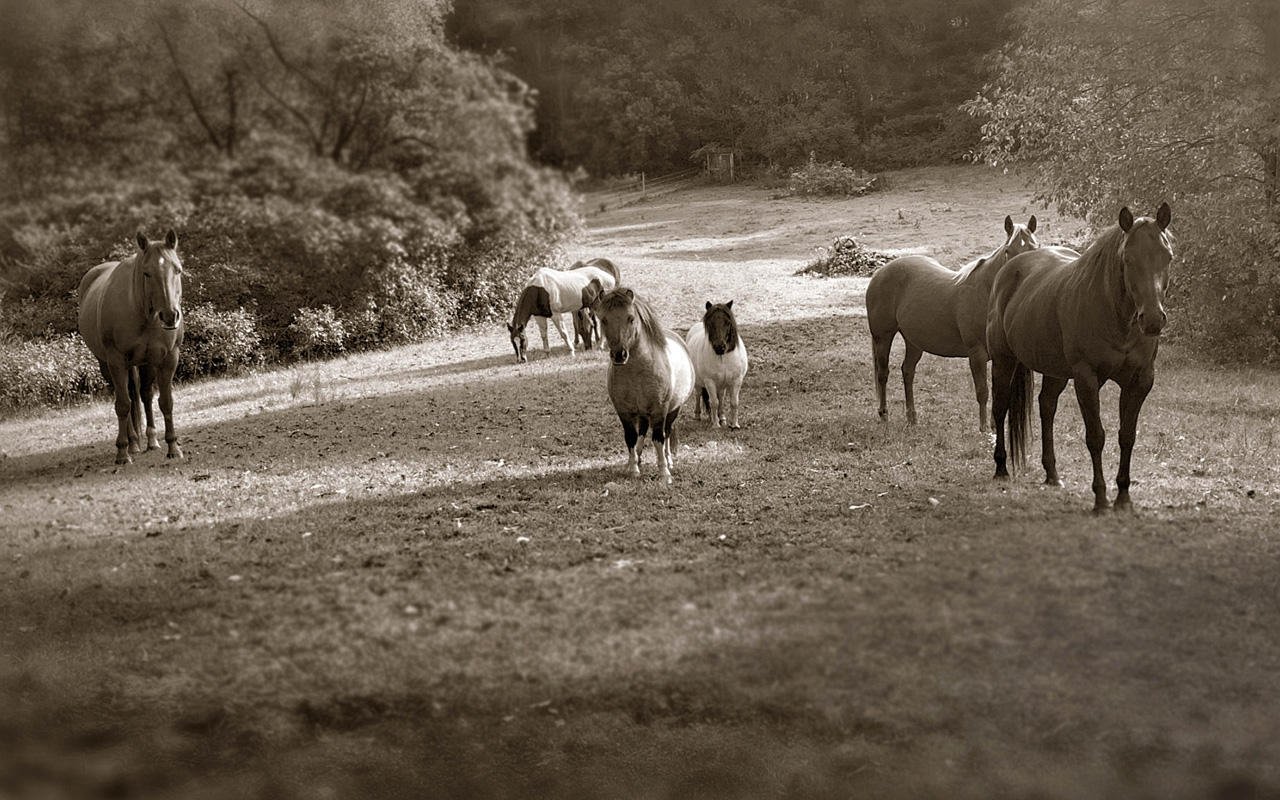 is currently made up of eight horses. They are big and little, young and old, and different breeds and colors, each with unique backgrounds and distinct personalities. We work together with them to keep a balanced herd, who feel supported through their work, and can intuitively offer different choices and experiences depending on what our clients need. They are definitely specialists in their fields, connecting to, inspiring and supporting people for many years. If you'd like to see more pictures of our herd and site, check out our gallery by hitting the button below.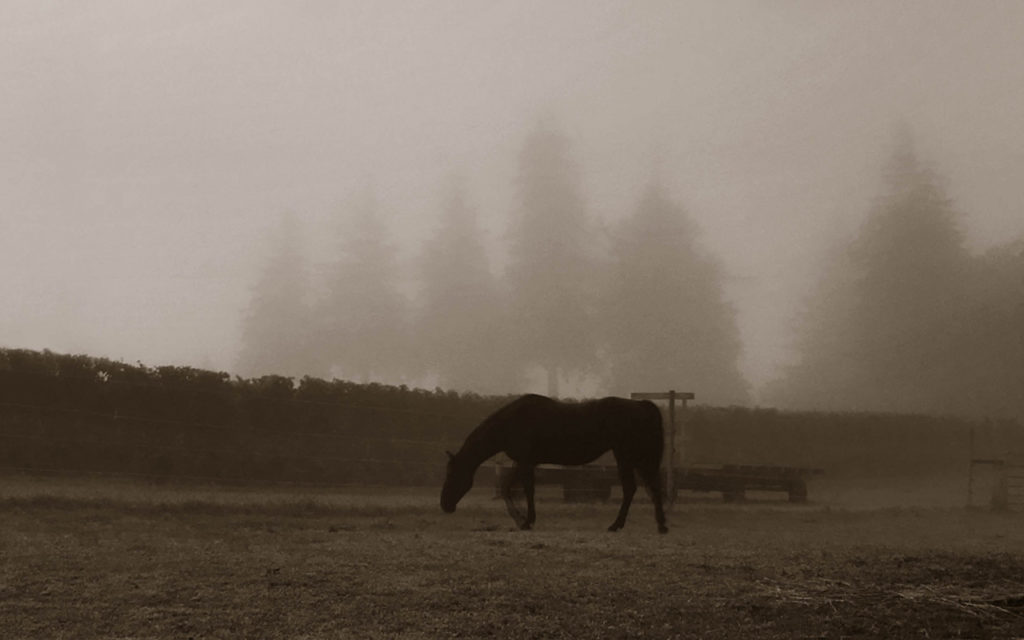 HORSES, EXPERIENTIAL LEARNING & ARENAS for CHANGE
Horses are highly sensitive, natural communicators. They have an intuitive sense of herd dynamics, a combination of language and hierarchy which, as prey animals, is ingrained into their genetics as an essential structure for safety and well-being.
Horses and humans have a centuries-long history of working together; a collaboration often valued for the relational aspects of connection, communication and trust. In the last thirty years, more specific approaches to partnering with horses have been developed to help people therapeutically, experientially and metaphorically. Their innate sensitivities and expression naturally engage people deeply; wordlessly inviting them to explore ideas, themes and patterns with fresh perspective and meaningful metaphors.
The Red Horse team has been certified facilitators and leaders in this field since 2001. In 2020, Ulla and Fred joined a team of experienced facilitators and educators to create Arenas for Change (ARCH), a worldwide gathering place for learning and community for mental health, organizational development, and personal growth through horses and animals. We are honored to serve this community as leaders and facilitators, while our programs at Sundance Center and Red Horse will also shape our best practices according to the framework of ARCH's professional designations.
People participating in individual sessions and organizational workshops are invited to explore their objectives in a uniquely shared space. There is no horse experience required and both horses and humans have choices in terms of how close or how far they are to one another and how the experience unfolds. What people observe, feel and reflect on during this guided interaction, is where the story and the strength of this work unfolds. Horses' innate ability to bring us all into the moment creates an indescribable relevance and metaphorical strength to the discoveries uncovered and explored during these remarkable experiences. These powerful insights are the catalyst for people taking action towards intentional and positive change in their lives and organizations.
COLLABORATIVE NETWORK | Our collection of partner organizations working together for horses and humans.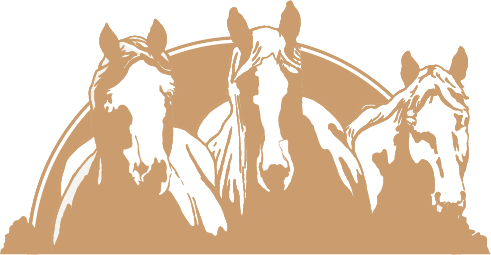 RED HORSE CENTER FOR COLLABORATIVE LEADERSHIP (RHCCL)
RHCCL advocates, teaches and mentors humans and horses; together or separate, through a considerate leadership model for the betterment of the world. RHCCL conducts Eagala Model workshops for team/organizational development, teaches our Horse and Human Collaboration skill- sets either to work with horses, or to draw leadership lessons from the experience.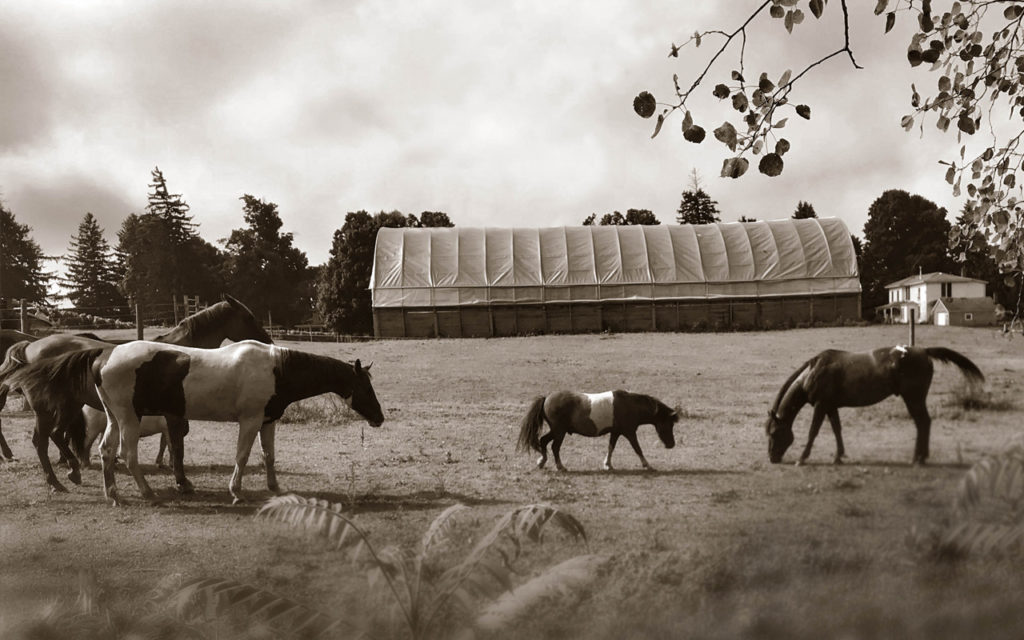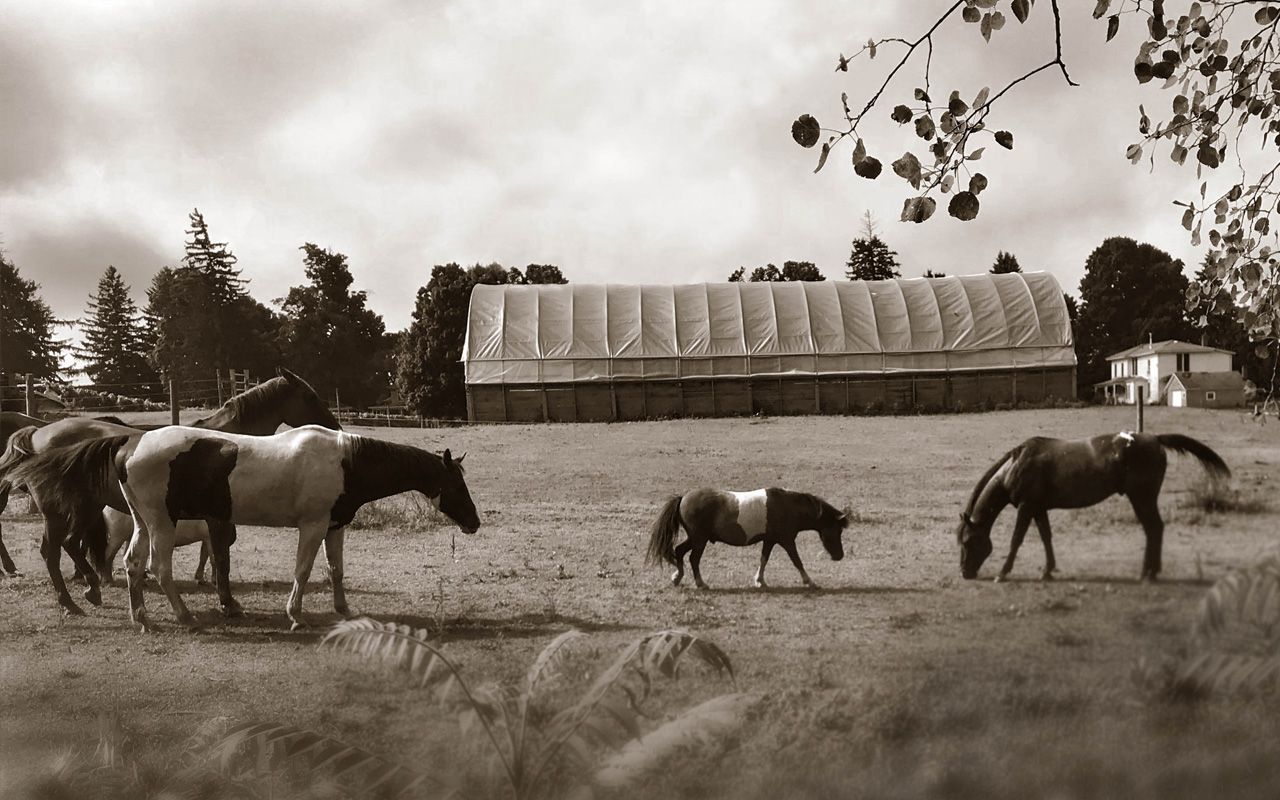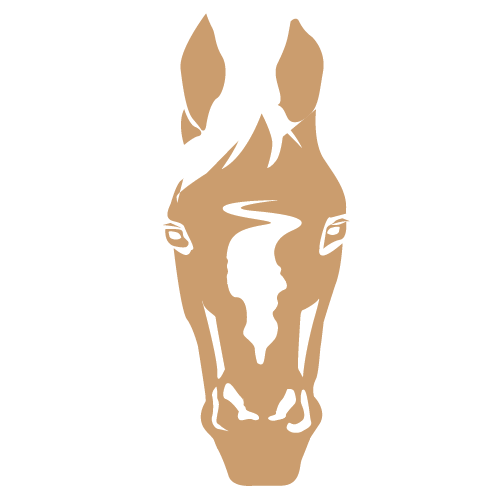 RED HORSE RANCH
Our twenty acre horse farm in Fennville, Michigan, home of Red Horse Center for Collaborative Leadership & The Sundance Center. Red Horse Ranch also facilitates space rental for groups looking for a peaceful and grounded space for people to come together.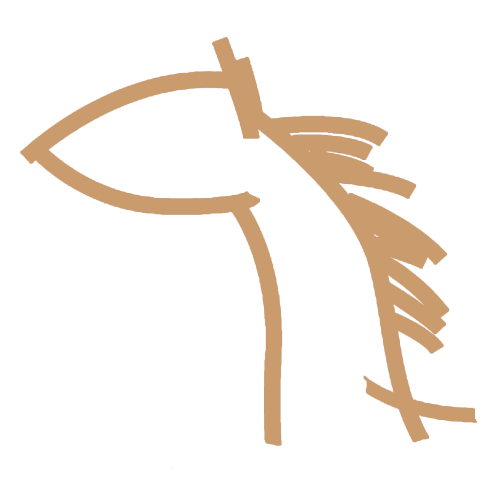 THE SUNDANCE CENTER
offers client centered, solution-oriented & trauma-informed Eagala Model therapy for Highly Sensitive People. It is owned and operated by Ulla Frederiksen MA, LLP, who offers individual therapy, as well as groups and workshops such as AHA! | Art & Horse Assisted Healing and Empowerment and Eagala Model Herd Mediations.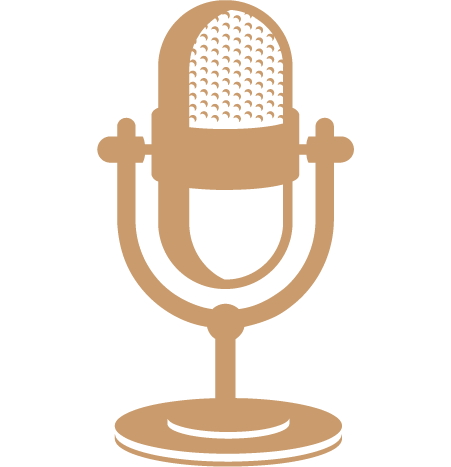 TREEHOUSE PRODUCTIONS
produces content and provides multi-media services such as writing, music, speaking and podcasting. It operates from Red Horse Ranch and is a frequent collaborator on various education series and branding and marketing efforts. Treehouse production projects include This Craft Nation & Michigan's Great Beer State Podcast, The Strapping Owls and Great Lakes Brass.
COLLABORATIVE NETWORK | Our collection of partner organizations working together for horses and humans.
The Red Horse Center for Collaborative Leadership is uniquely positioned to offer experiential therapy well beyond discovery and into the holy grail of getting unstuck and moving forward in hopefulness.
"Fred, Ulla and Jenny provide effective and life-altering experiences through horses, facilitating in a way that brings deep insights, learning and application. They create a peaceful, empowering environment. I highly respect and trust this team, even in the most vulnerable situations, and am grateful for the learning and impact they have had on me and my organization."
There was much to appreciate! The facilitators were excellent, bringing themselves, their gifts and sharing from the personal and professional lives. I also appreciated the interaction with the other participants, all of whom taught me something valuable. I would recommend the Trauma Informed Care Workshop for any and all therapists, working and in training. Any business culture that wants to be respectful of employees. Law enforcement and 1st responders as well, even policy makers.