Below are virtual and in-person events. Red Horse follows all state and federal COVID-19 guidelines and regulations, as well as updating our best practices for health and safety. Feel free to reach out with any specific questions regarding upcoming events.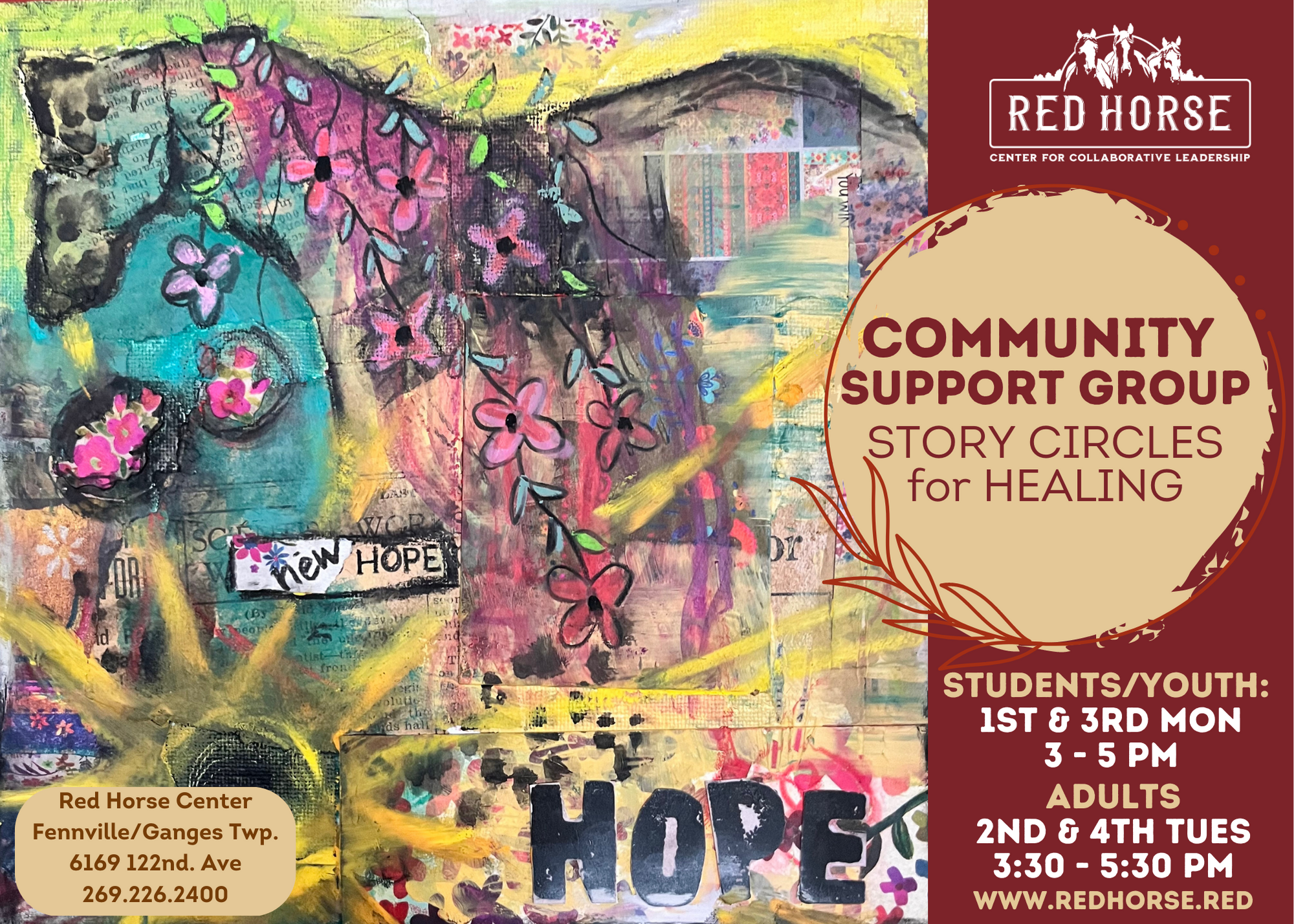 The Fennville and Pullman communities were rocked by a terrible tragedy. We lost a family under traumatic circumstances and the Fennville public schools lost two young students, Makenzie (10) and Autumn (13). In collaboration with Fennville Public Schools, a team of licensed and trained trauma-informed counselors will facilitate weekly 2-hour group support sessions for students, families, teachers, and staff affected by this tragedy. The group sessions will include facilitated community story circles, art expression, and trauma/grief education. Dogs, horses, and nature will be incorporated as needed. Groups will alternate for students and adults every other week. Individual counseling will be offered as needed, to those in need. Funds raised will be used to cover the cost of facilitation, including therapists, supplies, and administration.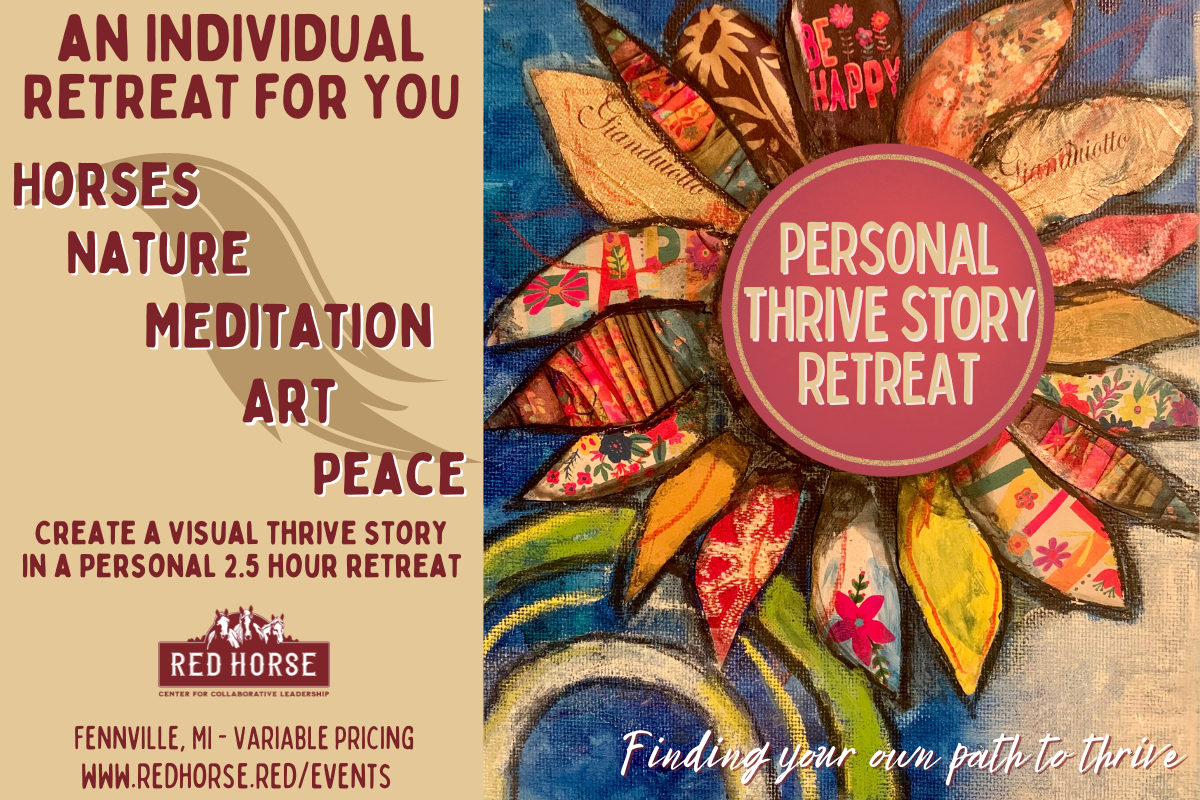 We are now scheduling Personal THRIVE STORY retreats. If the pandemic years have left you lost, grieving, burnt out or languishing, let art, nature and horses guide you towards thriving again. Your thrive story retreat is co-facilitated by two experienced, trauma-informed and ARCH certified professionals, and we will hold space for your story to unfold in a safe and non-judgmental way. As part of our effort to provide equitable access to programs and community wellness, prices range from $275 to $375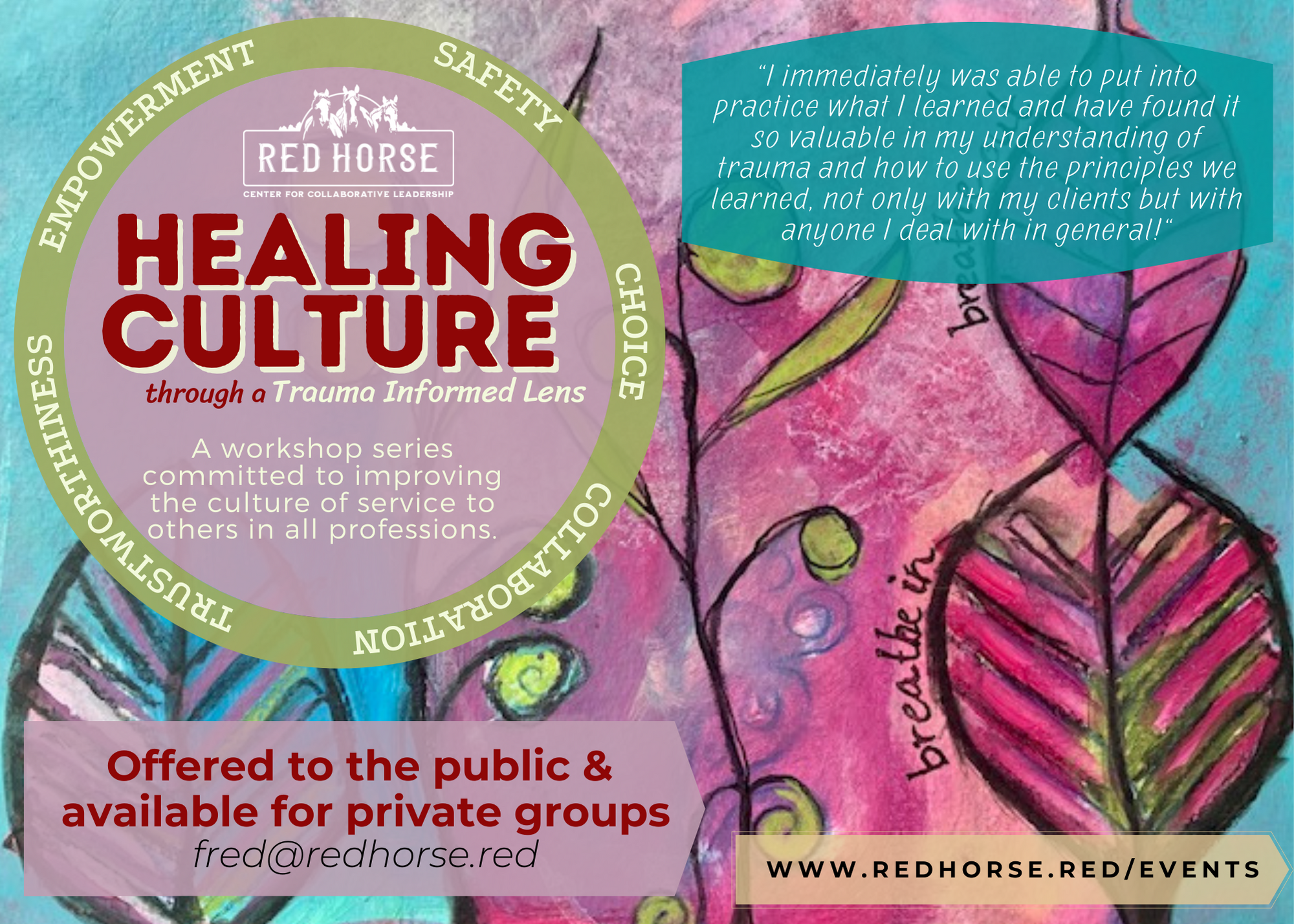 Feb 8 - Mar 15 : Wednesdays 5 pm - 6:30 pm
The principles of trauma-informed care are a paradigm shift for the care of self and others; professionally and personally. Understanding how to implement these principles can positively influence your interactions and your ability to support clients and collaborators. Discover how to apply these insights within many professional roles, including health care, education & teachers, community support organizations, and leaders of all kinds. Potential takeaways and skills explored include: Fostering a positive, nurturing work environment Empower an intentional organizational/company culture Improved morale Enhance collaboration and creativity Contribute to a healthy, resilient sense of well-being in yourself, and your groups.
Variable Pricing from $100 to $300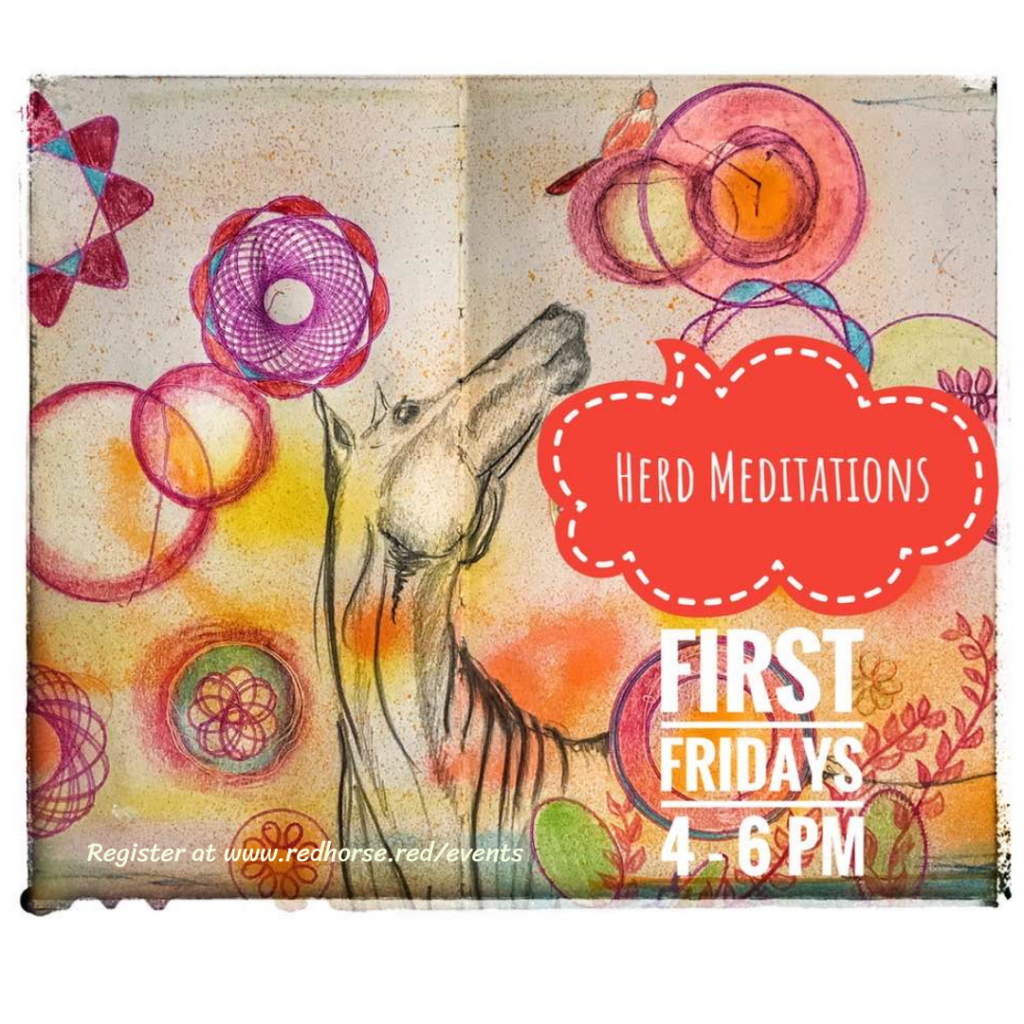 STARTING APRIL 7 - FIRST FRIDAYS
Come experience the beauty of nature, the peace of meditation and the resonance of a herd of horses.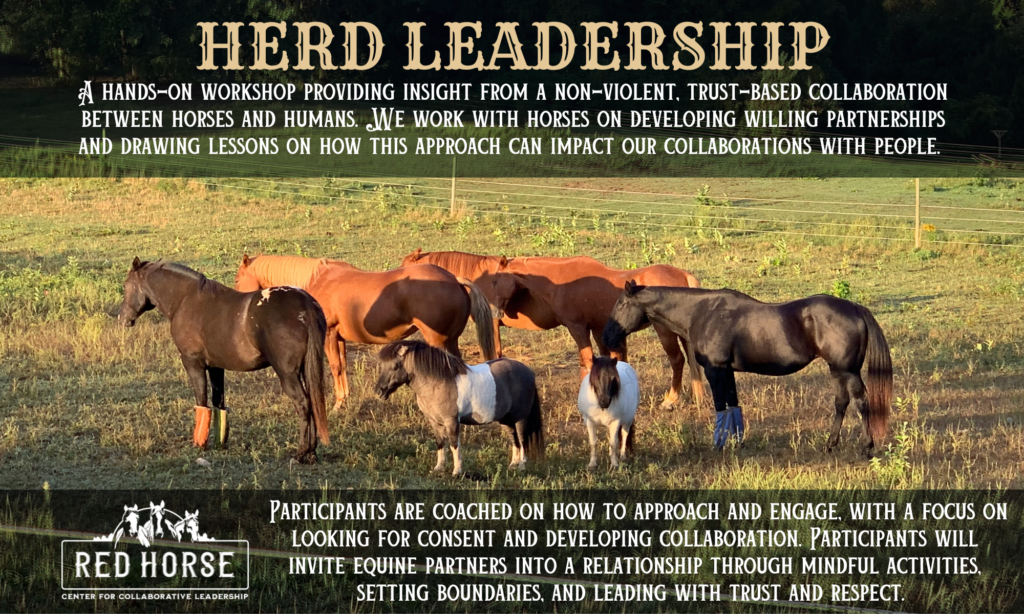 4 Week Series - Tuesdays 9 - 10:30 am APRIL
Public Sessions begin in APRIL (Time TBA)
Our WOW Workshop (Widening Our Worldview) is an interactive opportunity to work with horses and learn about ourselves.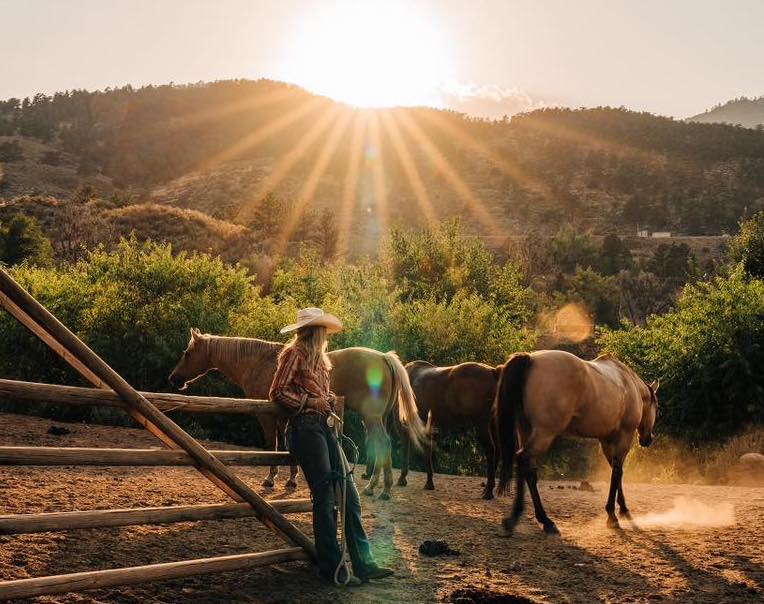 WED MAY 7 - 12 | Women's Horse-guided Retreat
A heart healing, life-changing retreat, guided by horses, nature, and ourselves in the foothills of Colorado's Rocky Mountains. Facilitated by Anne Altvater, Ulla Frederiksen, an amazing herd of horses, and the breathtaking land that Sylvan Dale Ranch calls home.Anne and Ulla in partnership with horses and nature invite you to creatively explore new ways to live an intentional and purposeful life filled with wonderment and joy. Let yourself deeply rest and your love of horses and nature in this retreat for women, with all levels of horse experience. We are united by our love of horses and our desire to know them and ourselves more deeply.

COST : $3500. limited to 10 women Includes all retreat activities plus
shared or private lodging in charming cabins on the river
three daily delicious meals with GF & VG options
yoga, meditation, campfires
guidance from the Sylvandale Ranch wranglers To register: https://insightequinetherapy.com/events Transportation to Colorado, and to the ranch are not included.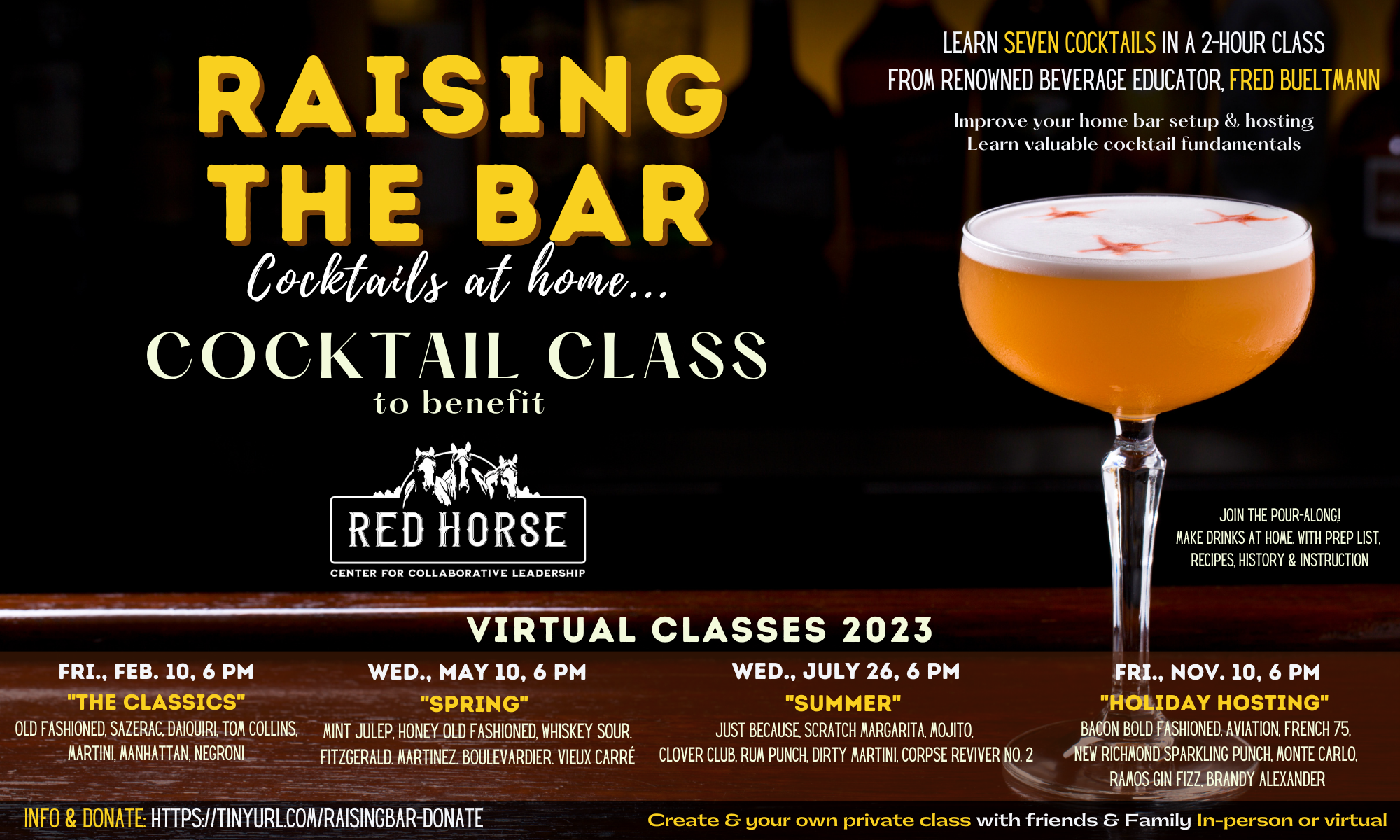 WED MAY 10: | Cocktail Class | "SPRING"
A fundraising cocktail class led by Red Horse Executive Director and beverage specialist, Fred Bueltmann. Learn six classic cocktails a bonus seventh, as well as several tips for entertaining and setting up your home bar. You'll receive a prep list so you can pour along in the comfort of your own home. February is "the Classics" - Old Fashioned, Sazerac, Daiquiri, Tom Collins, Martini, Manhattan and Negroni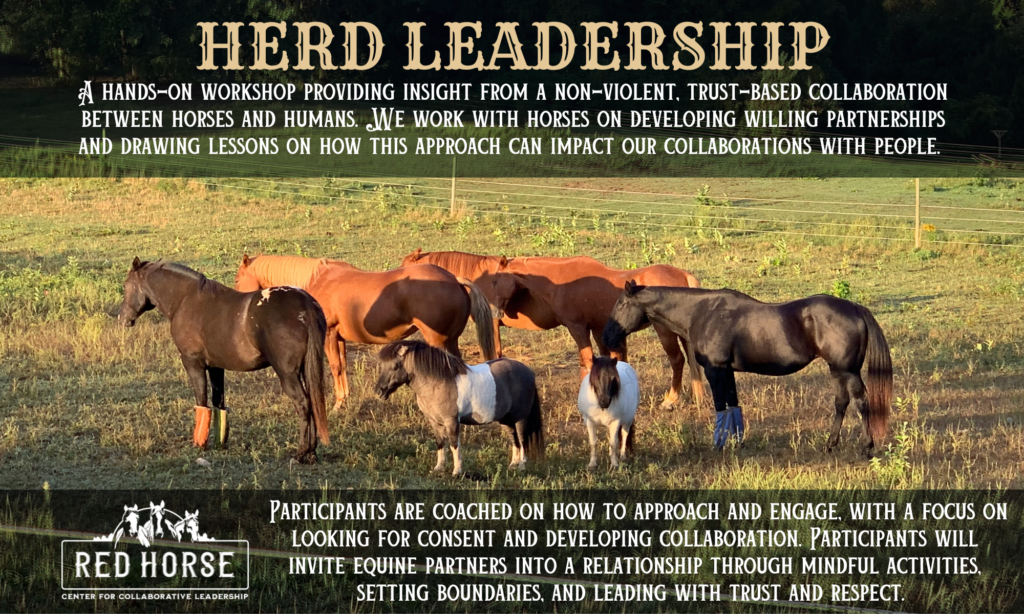 4 Week Series - Tuesdays 9 - 10:30 am MAY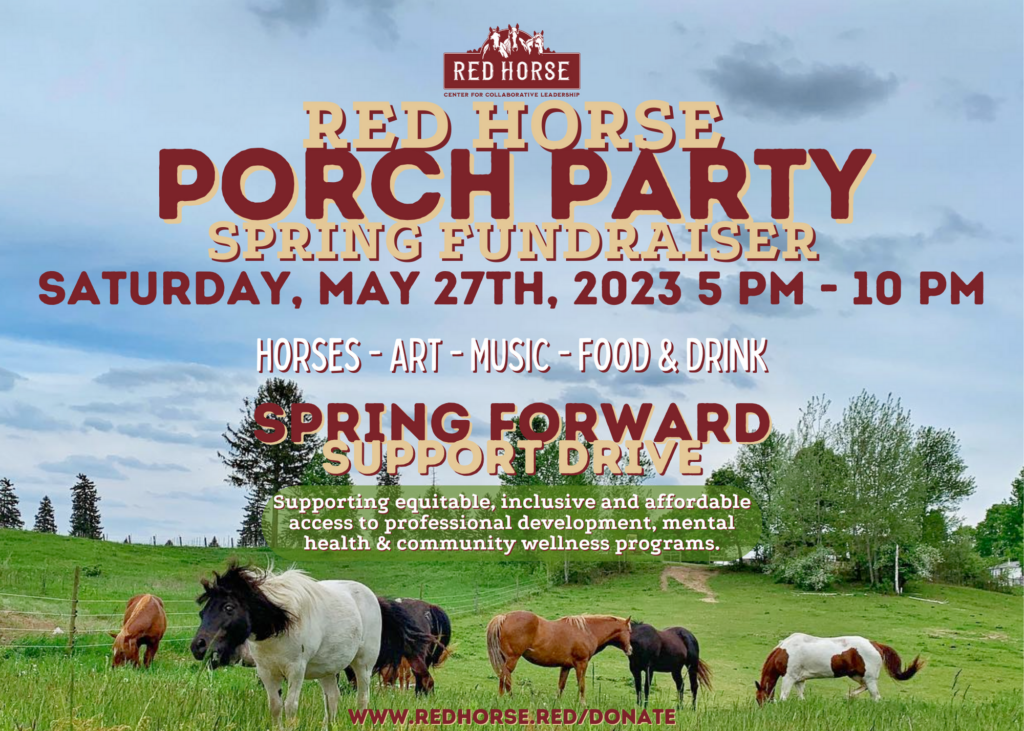 SAVE THE DATE!