Red Horse Center for Collaborative Leadership is committed to strengthening collaborations for the greater good. We are focusing our efforts on supporting Social Change Organizations: groups working for positive change towards community equity and peace, and Community-based Teams: municipalities, government organizations, committees and teams who are charged with the responsibility of connecting to and supporting our communities.
In addition to our traditional fee-based services, we are fundraising through supporter donations, sponsorships and grant writing. This support will contribute to a scholarship fund making this powerful work available to groups who need it, as well as help our ongoing operating expenses, especially in getting this project off the ground.
RHCCL is recognized federally as a 501(c)(3) nonprofit organization eligible to receive tax-deductible contributions and gifts.
There are few different routes to support Red Horse, including the donation programs featured below, scheduling workshops, referring clients as well as buying merchandise from our online store.
Either way we appreciate your support!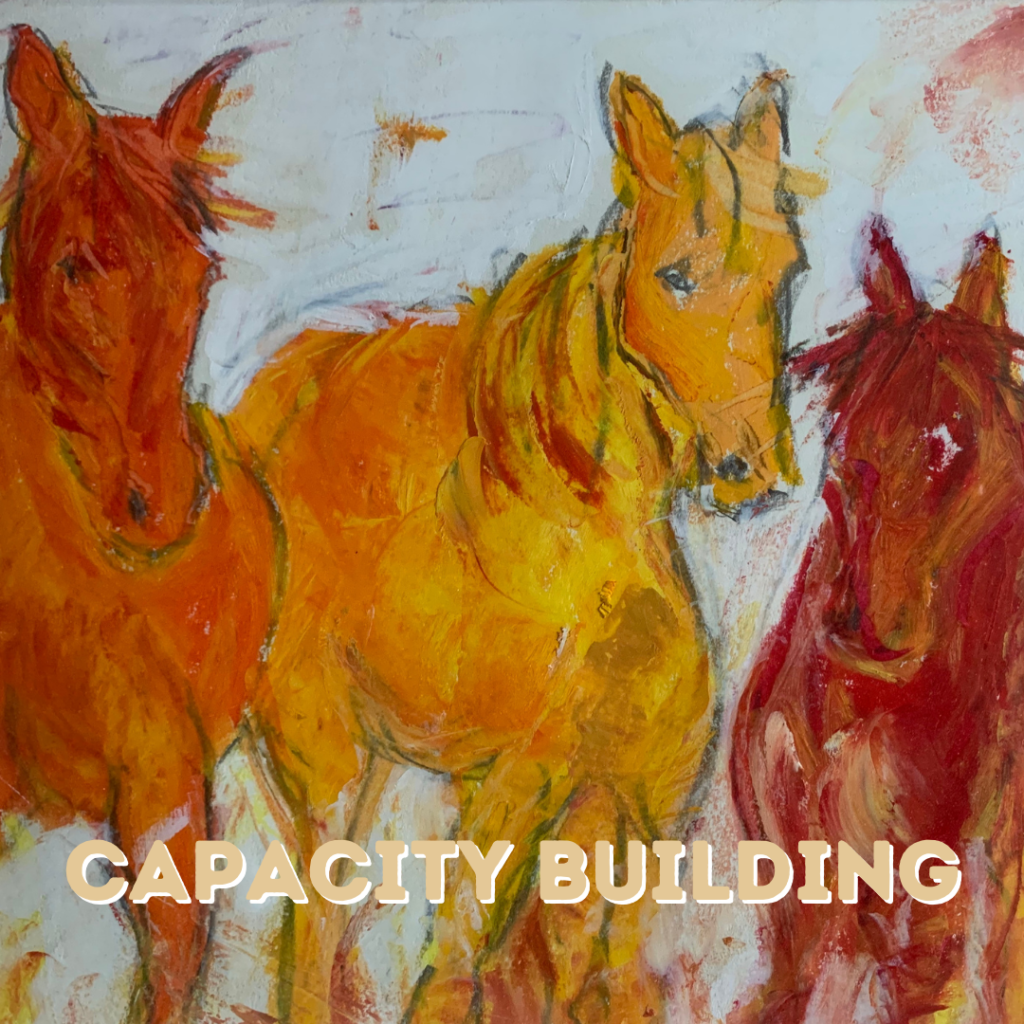 Starting and running a nonprofit is hard work. We keep learning how much more there is to learn! Capacity building is about investing in the systems and tools that can bring more support to our mission. This includes investing in recruiting and training volunteers, working with digital tools that aid in our efficiency and resourcefulness, and paying for professional advisors and services. Essentially, this investment is key to our sustainability as an organization. At our size, this investment can range from $6,000 to $15,000 annually and seems to always have pressing needs for growth.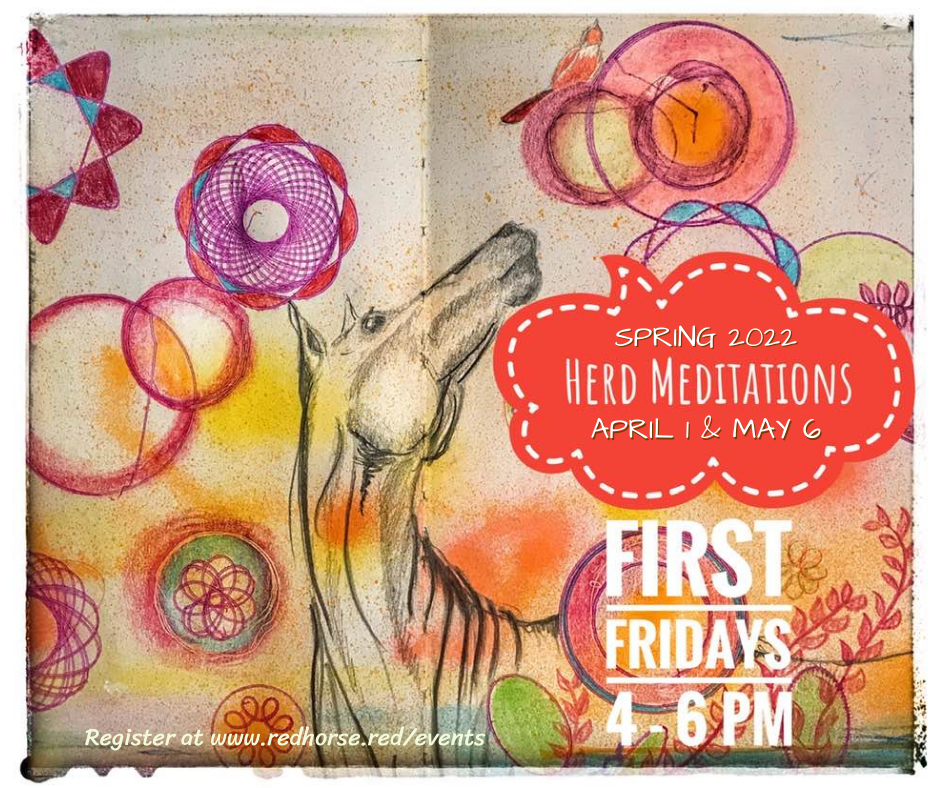 Herd Meditations are held on the First Friday of the Month. December through March are on a "pop-up" basis. These experiences are offered to the public, in the form of "pay-what-you-like" fundraising. They are an opportunity for us to connect, and also raise funds to continue offering meditations, support our herd, and pursue our mission of strengthening collaborations for the greater good. Meditations are valued at $30-$60 per person. You can donate here if you have attended, plan to attend or just wish to support the experience for others.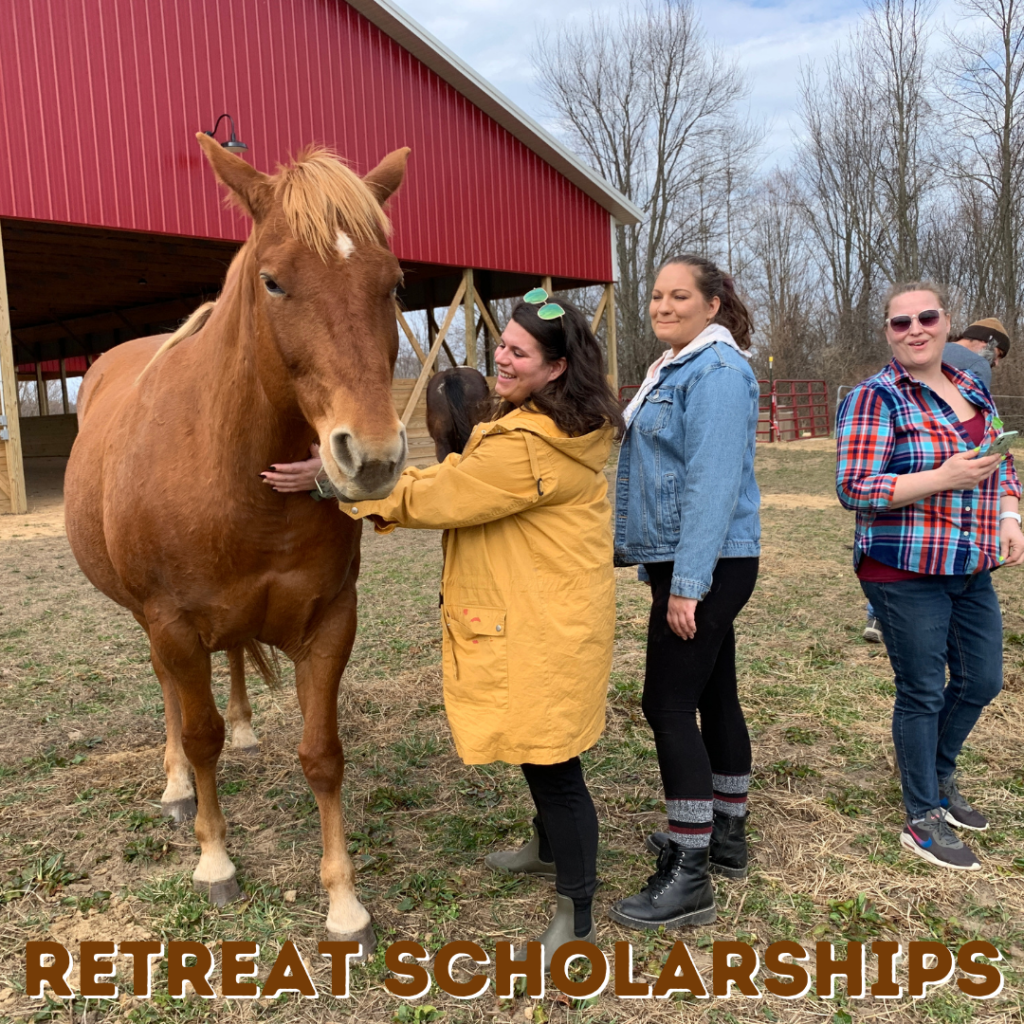 Nonprofits, community organizations, educators, health care workers, and groups working towards social justice are often doing so through countless challenges and on shoestring budgets. They would greatly benefit from a peaceful retreat, structured to help them discover how to strengthen their collaborations and do their best work. However, it can be difficult to afford as a single-day retreat with multiple facilitators, horses, and meals can range from $2,000 to $5,000 in costs. With your help, Red Horse hopes to provide at least ten no-cost scholarships to full-day organizational retreats to organizations in need in 2022. Teams will be invited to participate in an experiential retreat, tailored to their needs and goals. It is an opportunity for them to share peaceful space for powerful work. If you know a team that would benefit, you can send them our way, or sponsor a retreat!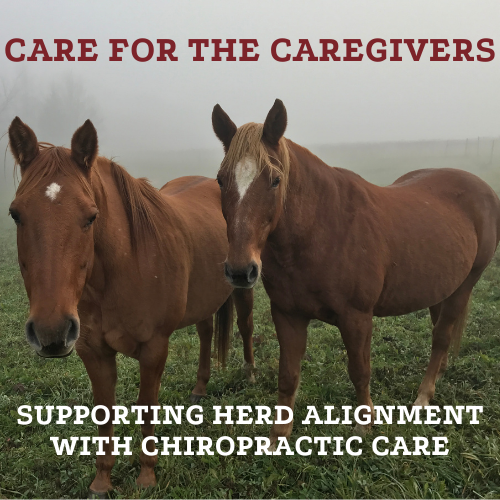 It's important to support and care for those who provide it. Our herd give generously in their job as listeners, healers and caregivers. Maya and Jericho are in need of care and adjustment for specific injuries, and we'd like the whole herd to get assessments.
We're asking for help to provide this extra care. Horse chiropractors are specialists, and require a little investment for a farm visit, so it would be great to get as many horses treated as possible.
With your help, our whole eight-horse herd of caretakers can get aligned, adjusted and ready for spring!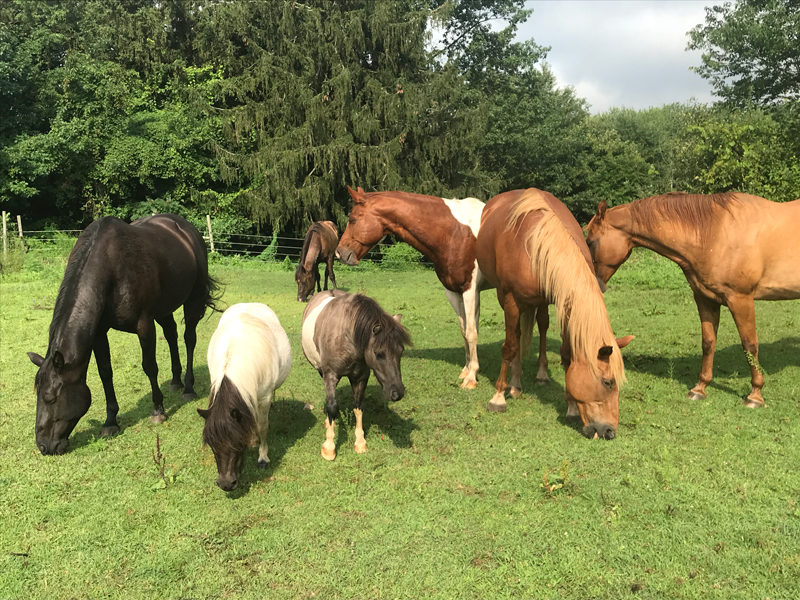 We get lots of interest in our herd of horses and their stories. They are also a compelling reason to contribute to our cause. As you can imagine, caring for horses, and adding them to facilitated workshops and retreats comes with investments of time and money – so any generous sponsors are greatly appreciated. You can meet our Herd at REDHORSE.RED/#HERD. You'll find a profile for each horse as well as an opportunity to support through sponsorship.