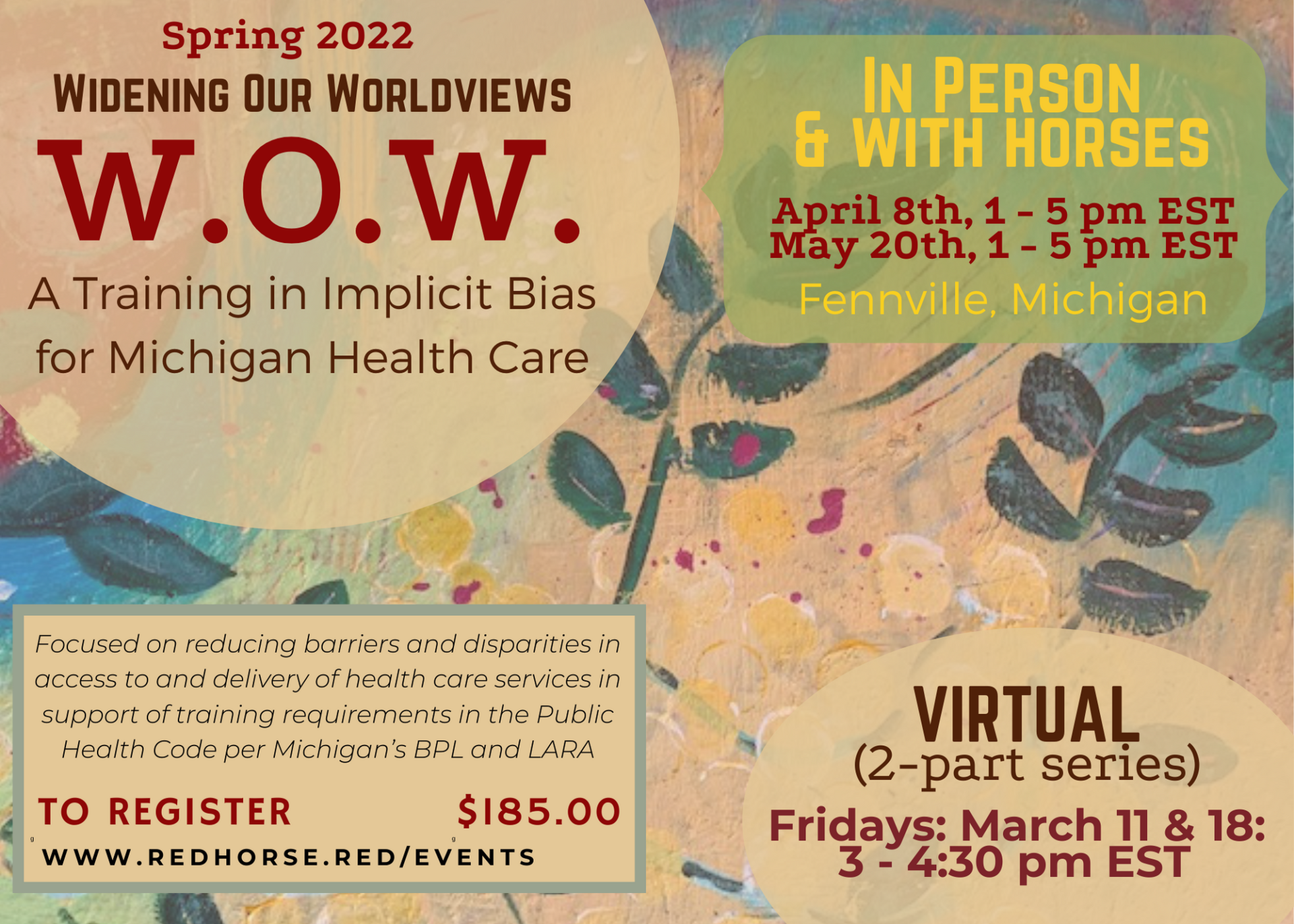 The W.O.W. Implicit Bias Training is hosted by Red Horse Center for Collaborative Leadership (an organization specializing in diversity, equity and inclusion issues) and The Sundance Center (a MI-recognized/licensed mental health organization.)
The WOW Implicit Bias training is focused on reducing barriers and disparities in access to and delivery of health care services in support of training requirement in the Public Health Code and Michigan's BPL and LARA
Our WOW trainings are experiential in nature and designed with an empowering mindset to encourage self-reflection, exploration of new ideas and an appreciation for perspectives and ideas beyond our own. We share relevant resources and research while also holding space for conversation, and discovery-fueled growth. We often use a framework of facilitation designed and taught by Arenas for Change (ARCH).
Topics, information covered, discussion and reflection will include:
Information on implicit bias, equitable access to health care, serving a diverse  population, diversity and inclusion initiatives, and cultural sensitivity.
Strategies to remedy the negative impact of implicit bias by recognizing and understanding how it impacts  perception, judgment, and actions that may result in inequitable decision making, failure to effectively communicate, and  result in barriers and disparities in the access to and delivery of health care services.
The historical basis and present consequences of implicit biases based on an individual's characteristics, and unconscious attribution of certain qualities or characteristics to any social group.