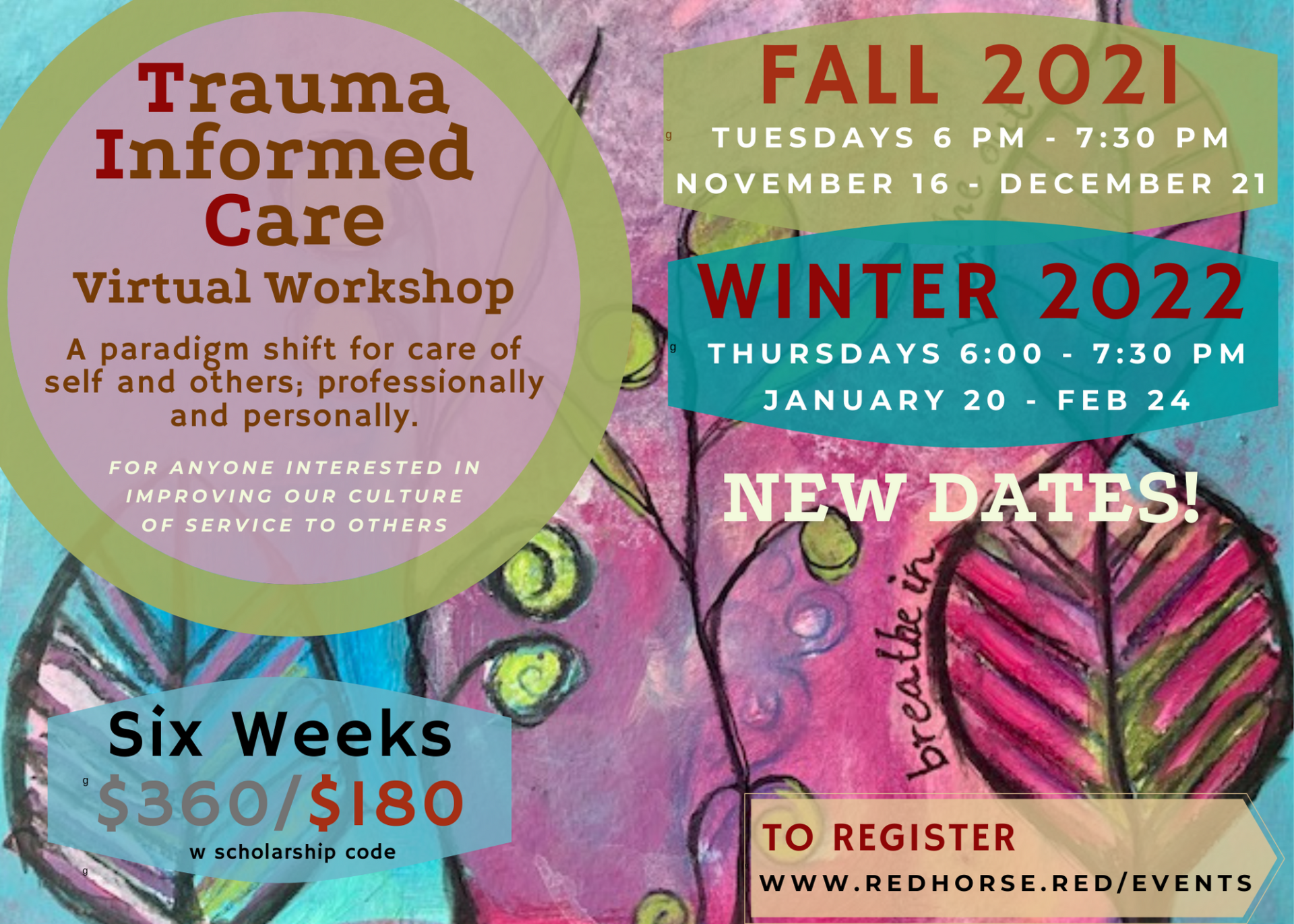 The principles of trauma-informed care are a paradigm shift for care of self and others; professionally and personally. Understanding how to implement these principles can positively influence your interactions and your ability to support clients and collaborators. Discover how to apply these insights within many professional roles, including health care, education & teachers, community support organizations, and leaders of all kinds.
Potential takeaways and skills explored include:
Fostering a positive, nurturing work environment
Empower an intentional organizational/company culture
Improved morale
Enhance collaboration and creativity
Contribute to a healthy, resilient sense of well-being in yourself, and your groups.
This is a six-week series, occurring Tuesdays at 6 pm – 7:30 pm virtually.
Participants will need stable internet and the ability to video-conference.
(NOV: 16, 23, 30 DEC 7, 14, 21)
Event listing and registration is the first date of the series.
Use coupon code "TIC21" to activate a 50% scholarship.