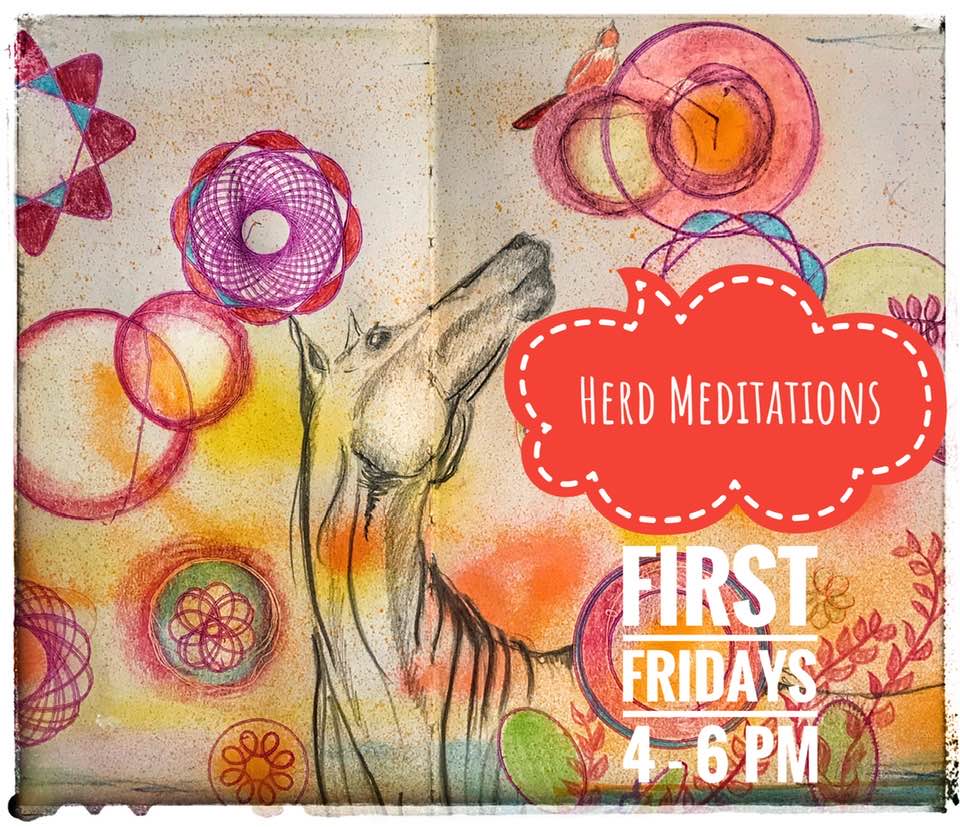 A quiet couple of hours in the company of horses.
Relax, restore and reflect by attending a Herd Meditation at Red Horse Ranch in Fennville, MI.
A collaboration between The Sundance Center and Red Horse Center for Collaborative Leadership
Herd Meditations offer peace and quiet, fresh air and some time to slow things down with a supportive herd of horses.  The herd meditation consists of small groups of people gathering together, with optional introductions followed by a brief, calming meditative exercise.  Participants are then invited to join the herd at their own pace and at whatever distance feels comfortable.  As we regather, short reflections are shared.  No horse experience required.
These experiences are offered to the public, without obligation to pay.  They are an opportunity for us to connect, and also raise funds in the form of "pay-what-you-like" fundraising.  Meditations are valued at $30-$60 per person. Optional donations can be given cash onsite, or online at redhorse.red/donate 
Thank you for your support – we look forward to sharing time with you.
RSVP at Facebook Events – walkups welcome, however please arrive between 3:45 and 4 pm so we can start with everyone together.