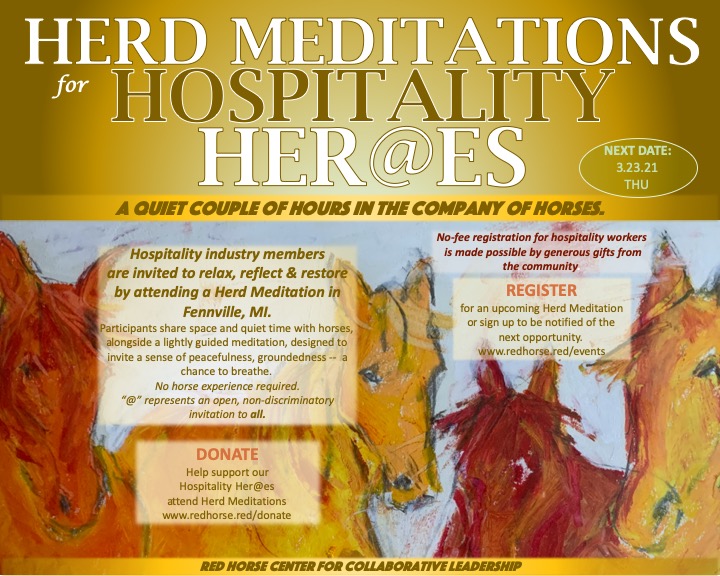 Hospitality industry members are invited to relax, restore and reflect by attending a Herd Meditation in Fennville, MI.
A quiet couple of hours in the company of horses.
These herd meditations are offered to give hospitality industry workers some peace and quiet, fresh air and some time to slow things down with a supportive herd of horses.  People may register by themselves, or with a group.  The herd meditation consists of 8 – 10 people gathering together, with optional introductions followed by a brief, calming meditative exercise.  Participants are then invited to join the herd at their own pace and at whatever distance feels comfortable.  As we regather, short reflections are shared.  No horse experience required.
"@" represents an open, non-discriminatory invitation to all.
REGISTER HERE: and use coupon code HMH for no-charge grant.